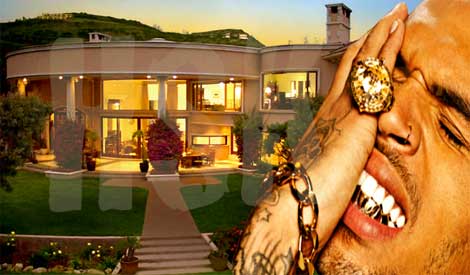 HSK Exclusive – We're getting word that Breezy could be trying to get kicked out of the second rehab facility to admit him in weeks. Know why? An insider tells us the singer is already trying to break all the rules.
But Breezy's plot to get booted from the "swanky" institution could prove to go bust. That's because unlike the previous spot that released him early, "Promises, Malibu" — he's now got a team of ten rehab pros — including: doctors, nurses, psychologists, family therapists, trainers, acupuncturists, hypnotherapists, spiritual counselors — assigned solely to his him.
We're talking about 'Passages Malibu' — listed by Forbes Magazine as one of the "Most Luxurious Places to Dry Out." The 10-acre property that features a breathtaking Pacific Ocean view is where Breezy is reportedly being housed to serve his 90-day court ordered inpatient rehabilitation.
Here's the drop:
"Chris Brown got kicked out of 'Promises Rehabilitation Center' and he's now at 'Passages' asking the staff if he could smoke medical marijuana."