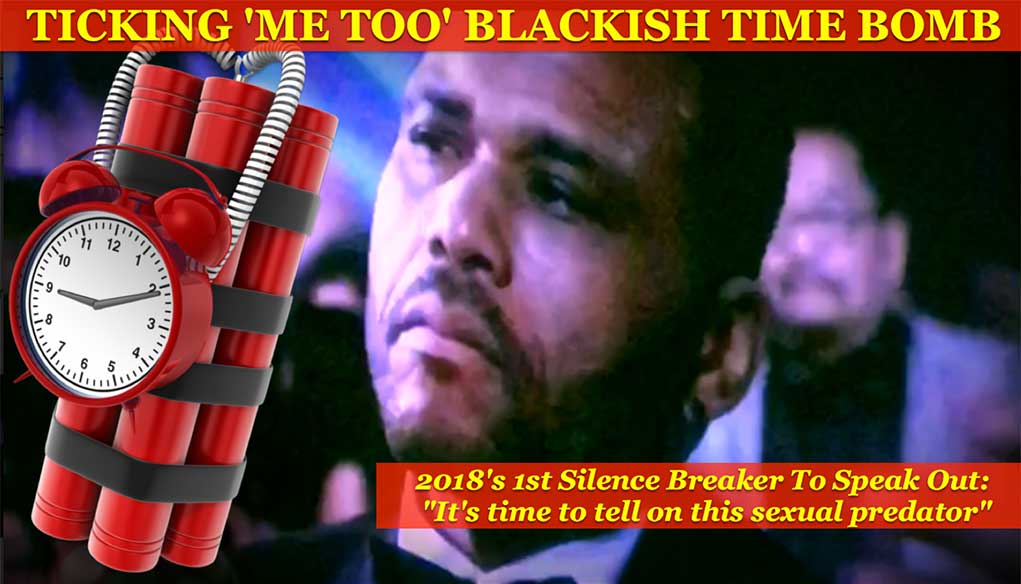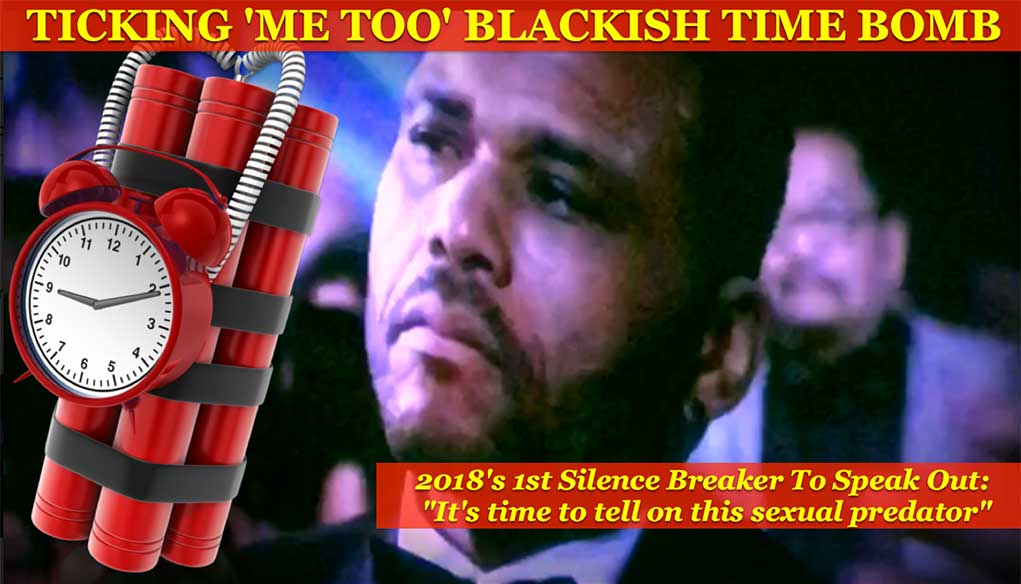 TICKING "Me Too" BLACKISH TIME BOMB!!!
HSK Exclusive — The first Silence Breaker to surface this year is speaking out against Anthony Anderson, blasting the Blackish star as a "sexual predator" who he says premeditated a perverse plot leading to the ultimate violation on another man's wife:  Committing sexual assault. "All this time I've been holding it in for the sake of protecting her career," the clearly traumatized Silence Breaker explained. "It's been eating me all this time."
"I'm watching TV and I see this m*tha f*cker sittin' up at the Golden Globes. Oprah's giving her power speech, and the camera cuts to a close-up of his f*%king face the moment she says "Me Too" … he had that same guilty look that he gave me when my ex-wife introduced me to him during the last week of production … not holding it in anymore, not with this Me Too movement happening now."
This news comes on the heels of a boastful Anthony Anderson, triple Golden Globe award-nominee, arriving at the Beverly Hilton to walk the red carpet alongside women and men in Black, the shade of 75th annual Golden Globe Awards ceremony, signifying the call to arms against sexual harassment in Hollywood and beyond. Perhaps the red path to the all-Black affair served as a fitting precursor to a pivotal program. Universal Law, Gravitation Force or Cosmic Karma would have Anthony Anderson, triple Golden Globe Award-nominee; triple NAACP Image Award-winner; and, three-time named sexual predator, left to exit the building empty handed; no Golden Globe, no glory.  Now, whispers within the entertainment industry are echoing word that Hollywood is about to flip the script on Kangaroo Jack!
"If they didn't know, or somehow overlooked his devilish past before, the execs over at ABC have obviously come to recognize their leading family man  is not the dude to have representing the Disney brand."
Could Disney be the new Warner Bros. in the actor's world? Let's not forget sexual assault case in California that reportedly led Warner Bros. to cancel the actor's  "All About The Andersons" sitcom. This, just five-months after show made its debut. So it's no secret that the true Hollywood story of Anthony Anderson is a timeline tainted by multiple sexual abuse allegations. The stain on the actor's name is no secret because three separate, yet eerily similar cases were reported, widely suspected to have been wrapped with a bow of out of court settlements. HSK has since uncovered, investigated and confirmed distressing details of the Kings Ransom incident left unreported  … until now.
"Anthony is a cocky guy who shows absolutely no remorse for the unnecessary hurt that he has caused people."
According to Jean Twenge, a psychologist and author of "The Narcissism Epidemic: Living in the Age of Entitlement," the traits described about Anthony Anderson seem to present a perfect match with other findings from expert investigations on narcissists. "Narcissists don't have a problem with everyone, or with people that are different. They have a problem with people who may reject them," Twenge said. "They have a problem with heterosexual women, because those are the people who might see through them, reject them and not give them the attention and adulation they feel they deserve."
"It's like he feels entitled to anything or anybody that he sees on the set of his film productions."
To recall, the preceding exclusive HSK report leading to this Me Too sequel traced traumatic testimony describing Anderson as a predator engaging a Devil.ish bait-and-switch plot — a plot sources say led to the alleged rape of at least one of his female film crew members. During our in depth investigation combining exclusive top resources with highly credible intel and lengthy, detailed research of police word and court record — not only has it been confirmed that none of the details [ both on, and off record ] have been conclusively disproven, a "premeditated plot" has also been identified as a  common denominating factor prevalent in this Anthony Anderson "unreported sexual assault" and the past Anthony Anderson "reported sexual assaults". Since HSK's Dec 22nd, 2017 publication, the ex-husband of the alleged Anthony Anderson target on the Canadian film set of King's Ransom in Montreal exclusively tells us that IT'S TIME for him to divulge the dark truth of Anderson's secret mode of operation — because, "He refuses to take responsibility for what he has done."
Here's what the 2018s first Silence Breaker exclusively revealed to HSK:
"Today, my ex-wife and I both still suffer from post traumatic stress episodes caused by what Anthony Anderson did to her in Montreal. I can't even imagine what it was like for her to see his disgusting face on the set everyday after he assaulted her. He scared her into silence and left her living in fear of losing her career — everything she worked for. She told me what happened and I promised not to say nothing and when I flew into Montreal to see her because filming for King's Ransom was a wrap … I immediately noticed that she wasn't herself. As a loving husband, I felt her pain. And the pain seemed to intensify because I couldn't kick his ass or say anything  — causing both of us to be inflicted with severe depression and mental stress. Before King's Ransom we were a happily married couple, but our marriage was destroyed because of what Anthony Anderson did to my ex-wife."
We're told the first male Silence Breaker is currently preparing to "have a sit down with Gloria [Allred]." We'll bring you further details as this story continues to unfold …