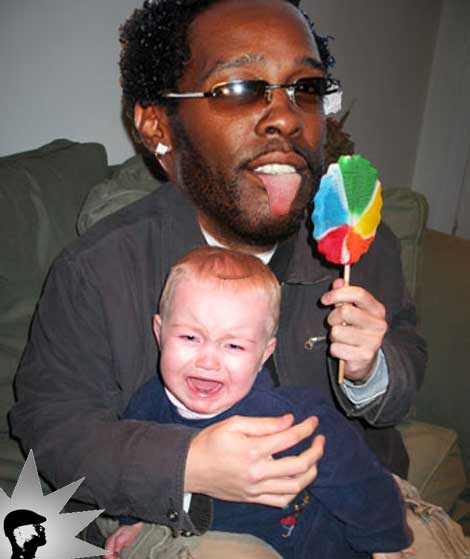 Like Taking Candy From A Baby?
HSK Exclusive – Father MC seems to believe age is just a number when he's sizing up the people he's set to scam. That's because sources say his youngest victim was just nine-years-old!
An insider reveals the young aspiring singer's passion led the girl's parents to handover $10K to Father MC in return for the former rapper's hand in the production of five songs, with a GUARANTEED record deal on a major label.
We're told the child vocalist was left heartbroken when Father MC – whose real name is Timothy Brown – didn't hold up his end of the bargain; failed to let the girl and her parents leave with the finished product; gave the family the run around over a period of several months; and ultimately bullied the family into not returning to his place of business anymore. According to an insider, that's before the child's parents mysteriously lost the signed contract binding their business with Father MC.
That's not the first time we've heard of such a case. Another unconnected source tells us after signing a contract with Father MC, the former rapper's partner – James Callahan – distracted her while she was at their studio as Father MC took her car keys out of her nearby pocketbook, and used them to steal the signed contracts she had stored in her vehicle at the time. We're told that leaves Father MC's alleged victims with no paper trail to the scam.
Here's the drop:
"Father MC and James Callahan ripped me off for $5K, and got my investor for another $15K.

I reported him to the law, but they told me it was a civil matter. I never had the contracts because Father stole the contracts out of my car."