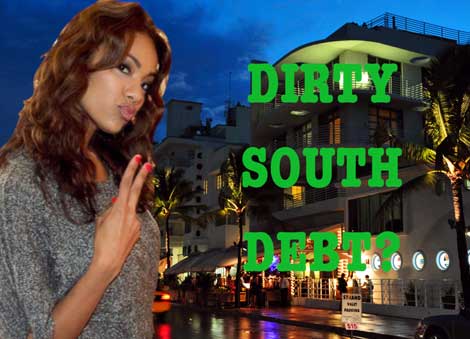 HSK Exclusive – Erica Mena is far from getting any southern hospitality from one Florida real-estate owner. Know why? Because we're told the VH1 reality star left her Miami landlord high and dry when she packed up and moved to the Big Apple.
"Ms. Mena left the residence owing back-rent."
On top of Erica's reported bad tenant history … we're also getting word Mena is $2,000 in the hole with Capitol One.
Here's the drop:
"Erica Mena's got bad credit. She used all the money she made from Love and Hip Hop and guest appearances to invest into her new boob job and booty shots."