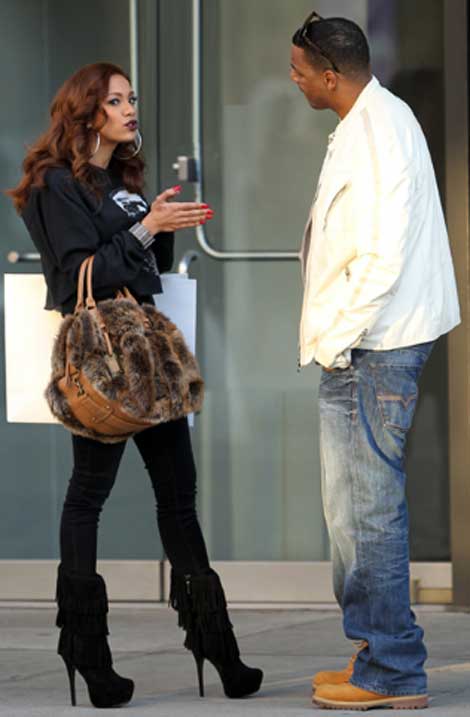 "Erica's new record is out and nobody gives a f*ck."
HSK Exclusive – Come next season of LHHNY, don't expect to see Erica Mena and Rich Dollaz rockin' — in business or pleasure! A tipster has revealed what went down behind the cameras, spilling word that Rich told Erica to Kick Rocks!
"She [Erica] wasn't trying to share Cyn Santana with Rich anymore and Rich wasn't trying to share Erica with chicks … unless they were doin' it in his bed."
We're told that's one reason why dude's done with his on again, off again relationship with Erica Mena. The other reason? According to our source … Erica's music ain't makin' Rich any Dollaz, so to Rich keeping Mena doesn't make sense.
"Don't be surprised next season if Rich shows up with a hottie, better looking and much more talented than Erica Mena."
Here's the drop:
"Rich shelled out hella paper on Erica … studio bills, shoots … trying to make her into a recording artist. He's done! He ain't getting no returns from his investments. Erica's new record is out and nobody gives a f*ck."