Erica Mena and Bow Wow both went on social media to throw shade at his baby mama.
Apparently, Bow Wow (or um, Shad Moss) and Erica are talking marriage soon – since he did help "create" her and all.  Feeling empowered by the chance of getting a ring on it, the Love and Hip Hop star went on Snapchat of all places to throw some shade at Joie Chavis.
"Shout out to the b**ches who are stalking the Snapchat.  You just a BM b**ch! Don't forget!"
To make it clear whose side he's on amid all the mess with Erica and Joie, Bow Wow posted this online to send a message.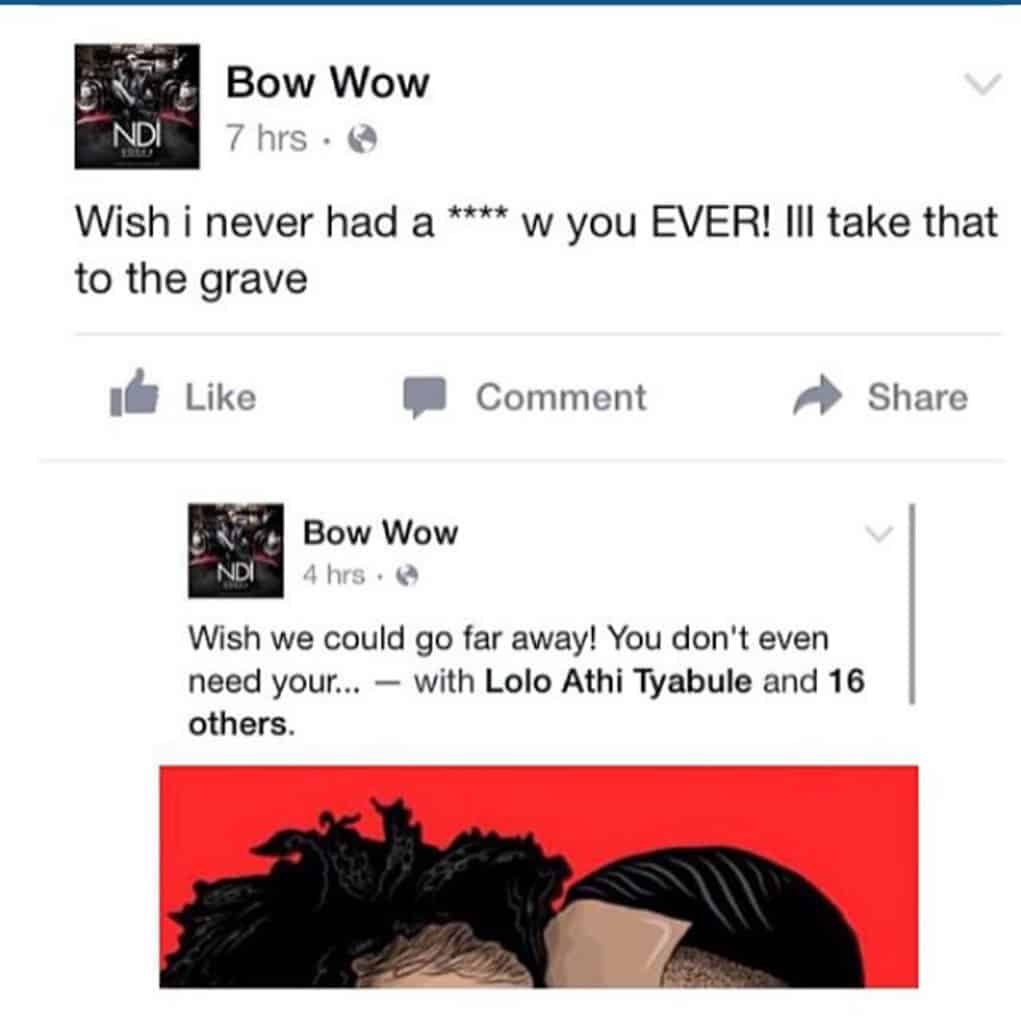 Erica and Bow Wow seem pretty committed to making this a mess.