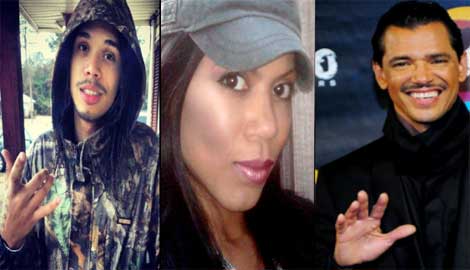 HSK Exclusive – The mother of El DeBarge's youngest sons, Noah and Nicholas, is being exposed for secretly smashing the legendary singer's 20-year-old son!!! We're talking about Sabastian 'Tian' McKissack, who HSK was the first to report Pebbles' lovechild with El DeBarge.
Though we can't confirm exactly how long El's messy baby momma, Monica Peyton, has been diddling Tian — we can tell you Sabastian recently told her ratchet azz to step!!!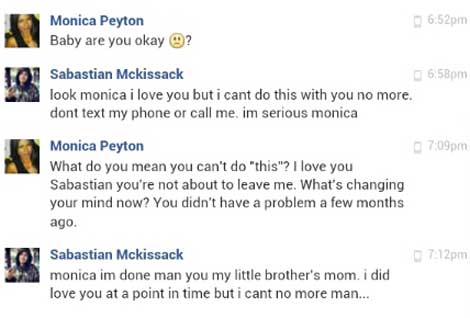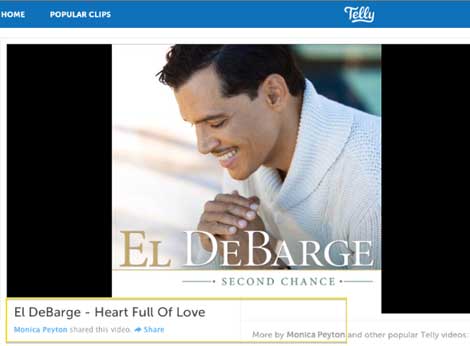 Dig the drop:
"So I started dating this guy by the name of Sabastian Mckissack. He was the perfect guy and the perfect dad. He was an amazing person in general or at least that's
what I thought.

We met in a Walmart. He was flirting with me and asked for my number and it went from there. Five-months into the relationship, he started leaving at strange times. Sometimes 12AM.. sometimes 2AM.. It was so confusing to me.. So I started getting concerned, like any girlfriend would.

I asked him why he would leave so late and his response was "I just need my space". Uhhh hello? When you're in a relationship you dont get space sweetheart. So I started going through his phone, he had a lock on his messages that I couldn't figure out for the life of me.. Something told me to go through his Facebook and instagram.. but that Facebook just kept calling my name. Low and behold I find him talking to a woman by the name Monica Peyton…

What confused me was when he said something about her being his brother's mom. That just made me sick to my stomach. I couldn't do nothing but sit with my mouth wide open. I'm still in shock and sick to my stomach but I am single now."
Is Monica Peyton nothing more than a groupie star-jocker? Of course! Don't believe me.. Just ask Etterlene Debarge.