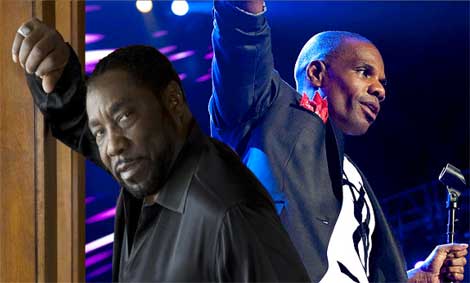 Holy Hypocrisy?
You'd think gospel singers would be Hailing Mary … but one O'Jays legend says they really Hail Hypocrisy. Don't believe me.. Just ask Eddie Levert Sr.
"They don't want anyone to have more Jesus than them."
During a recent sit down with Roland Martin, the 'Back Stabbers' song man revealed — when it comes to competition, gospel groups trump all other music industry acts. Know why? Because the race is on to see who can get closest to Jesus first!
"They're the most competitive people."
Are gospel singers some of the most hypocritical people in the music industry … using more drugs and watching more porn than the average Hip Hop -or- R&B artist? Of course! Don't believe me … ask Kirk Franklin.