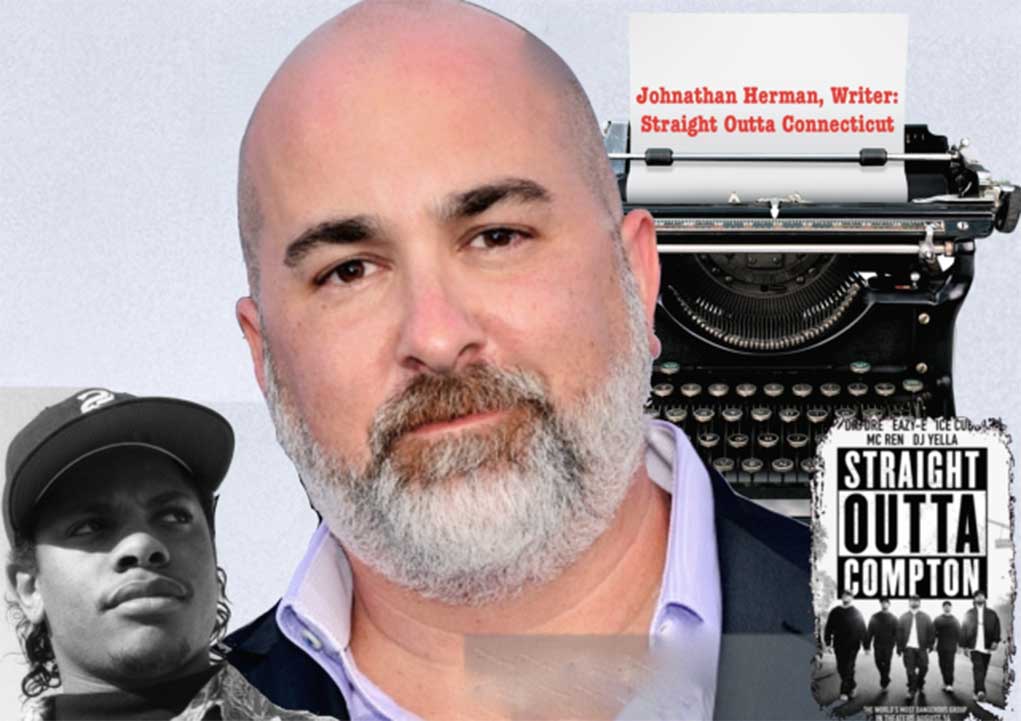 "Raised in an upper-middle class family in Greenwhich, Conn, his father was a high-ranking sales executive at Toy 'R Us." –Los Angeles Times, on self-decribed screenwriter Johnathan Herman, "Staight Outta Compton"; "Scarface"
I wonder what Eazy-E would have to say about Dr. Dre teaming up with an upper-middle class, screenwriter outta Connecticut to takeover the reigns of his big screen legacy — while apparently leaving DJ Yella and MC Ren to take the backseat. It's likely the Ruthless 1 would have never predicted NWA's aftermath would ultimately fall into the World Class surgical hands of the very Cru member he booted outta NWA. Just ask Arsenio.
"Dre ain't got no love. No love whatsoever." – Eazy-Z

According to word from several sources, the story outlined in the NWA biopic "Straight Outta Compton" is almost entirely based on the accounts of Dr. Dre. Oh, the irony. What could be considered an element of potential insult to injury — despite all the Black writers out there, creative scribes outta Compton and other hoods across America, eager for a break into the biz — the good doctor's chronicling compadre Johnathan Herman, comes to the table referencing the James Brown biopic during in a recent interview. PAUSE.
"I think the fact that I'm a different demographic, different ethically and socioeconomically, to the entire world of this movie, maybe that was an advantage writing in a commercially expansive way for other audiences." -Johnathan Herman
So there you have it. The NWA movie "Straight Outta Compton" was a story told to a "white priviliged' writer "throwing back gin 'n juices with Dr. Dre at the rapper's home, then turning in a full rewrite." It's no wonder why the good doctor found the process of branding the film with Beatz By Dre "difficult." Don't you agree?
"I don't live my life in the rearview mirror. I always look forward so it took a while for me to go back and remember a lot of things that happened in my life, the timelines. It was difficult for me." -Dr. Dre
Peep what Eazy-E told Fab Five Freddie during a 1993 'Yo MTV Raps' interview:
"Basically, it's gonna be me, Ren, Ice Cube and Yella cuz we stayin' sucka-free in '93, so we don't deal with Dre cuz you know where he came from — World Class Wreckin' Cru — so it's like that now, you know. We stayin' sucka-free in '93."