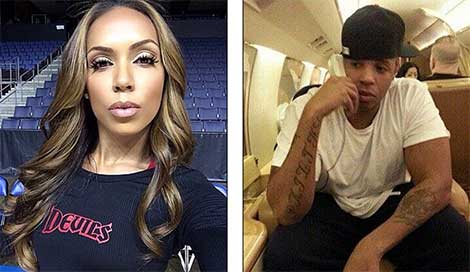 "Mayweather was on facetime with Hayes when he opened fire on Stephanie. Everyone now assumes it was Mayweather who was smashing Moseley, and Hayes made him watch her murder" ~Confidential Source
HSK Exclusive – Floyd Mayweather's Money Team recording artist, Earl Hayes killed his wife, Stephanie Moseley, yesterday at the Palazzo apartments in Los Angeles. Know why? Because a jealous Hayes believed his wife Stephanie Moseley had cheated on him.  So, Hayes shot Moseley multiple times and before turning the gun on himself. Similar to what his mentor, Shakir Stewart did, minus the murder aspect.
Our source is saying an OG who's goes by the name "The Gov" from Oakland brought Hayes out to the bay from Michigan, years ago. The Gov is credited with introducing him to Shakir Stewart.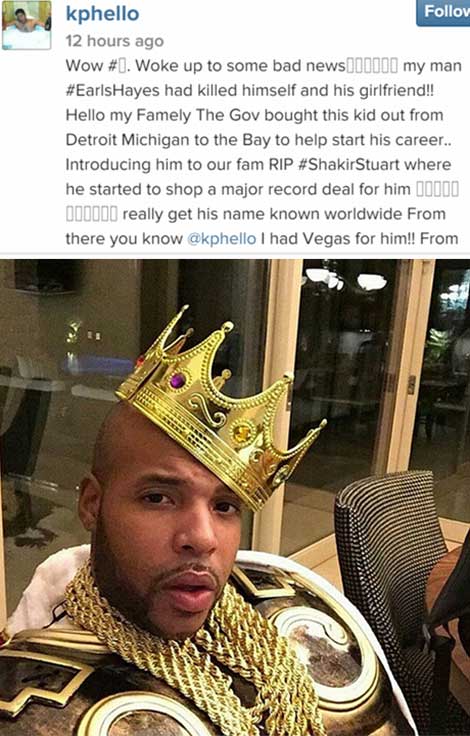 Here's the drop:
"When Shakir died Earl started to ghostwrite for 50 Cent and Dr. Dre. It was Fifty who introduced Hayes to Mayweather who took the aspiring rapper under his arm. 

Word is, Mayweather was on facetime with Hayes when he opened fire on Stephanie. Everyone now assumes it was Mayweather who was smashing Moseley, and Hayes made him watch her murder. "