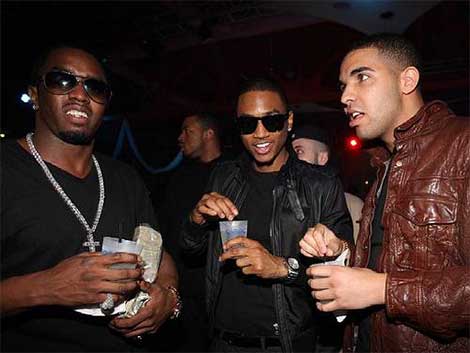 HSK Exclusive – We now know the reason Diddy and Drake threw down at LIV night club in Miami over the weekend. It all boils down to money and hoes…
Drake wrote songs and laid down vocals for Puffy's up coming album and Puffy never paid the How About Now lyricist. This while Drake has been calling Puffy and the Bad Boy Records CEO has been been ducking the Canadian rappers phone calls and text messages.
This according to an exclusive OVO source!
The insider is saying when Drake was partying at LIV nightclub in Miami, celebrating DJ Khaled's birthday, he spotted Cassie and pushed up. Know why? Because the Toronto emcee believes that pushing up on Puffy's girl, is another way for being compensating for the monies owed to him. Don't believe me.. Ask Drake's sidekick Chubbs.
The drop:
"Puffy owes Drake money and is refusing to pay him. He punk'd Drake like he does everybody else in the industry. Drake asked Puffy for his money and Puffy sucka punched him."