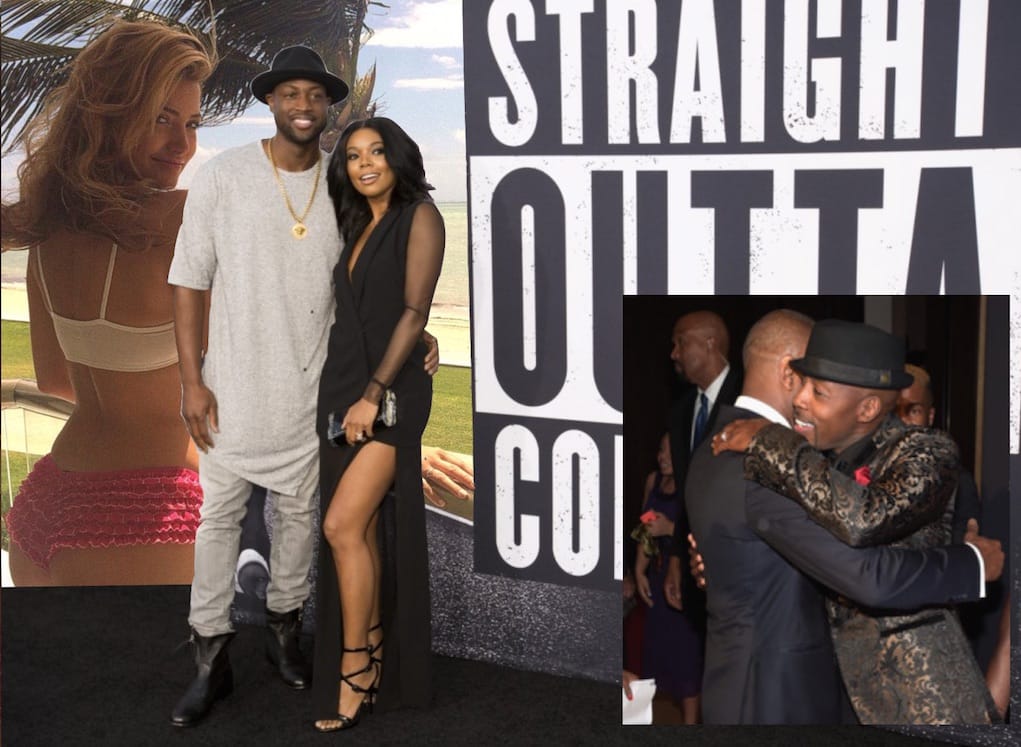 HSK Exclusive — Dwyane Wade's got a new tip and her name is Britton Hart! We're told Ms. Hart is known to post up at Miami Heat games with two other "Stivianos." Here's the thing … she comes with a son! So, while D-Wade plays step-pops with the lil dude … we're told Gabrielle Union has taken it to Will Packer's casting couch!!! Don't believe me… Just ask Taraji!
"Gabrielle is tired of being Mary Jane for BET. She's trying to make some movies and Will Packer has exactly what she's looking for."
An insider is saying Dwyane is not only smashing Britton Hart, but he's also her sponsor. He has paid Hart's 12 months in advance!
The Drop:
"While Dwayne is cheating on Gabby, she's hooking up with Will Packer. This is how people get STD's. It's a mess! But, I betcha Gabby stars in the next Will Packer film."