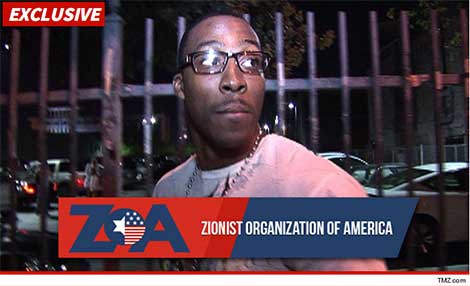 "He should be publicly condemned as strong as Donald Sterling was." – Morton Klein, ZOA President
REALLY? Dwight Howard remains in the hot seat with pro-Irsreali group, Zionist Organization of America. You'll recall… Howard was slammed over his 'Free Palestine' tweet — leading him to delete the post and issue a public apology.
"The Zionist Organization of America — an international group with more than 30k members — says Dwight's apology isn't enough."
Here's what Morton Klein had to say about it…
"Anyone who uses the phrase 'Free Palestine' is either ignorant of the situation or hates the Jewish state of Israel. It's a hateful position.

Celebs have great influence. When he makes a ridiculously false statement like 'Free Palestine,' it's frightening."
LET'S GO!!!