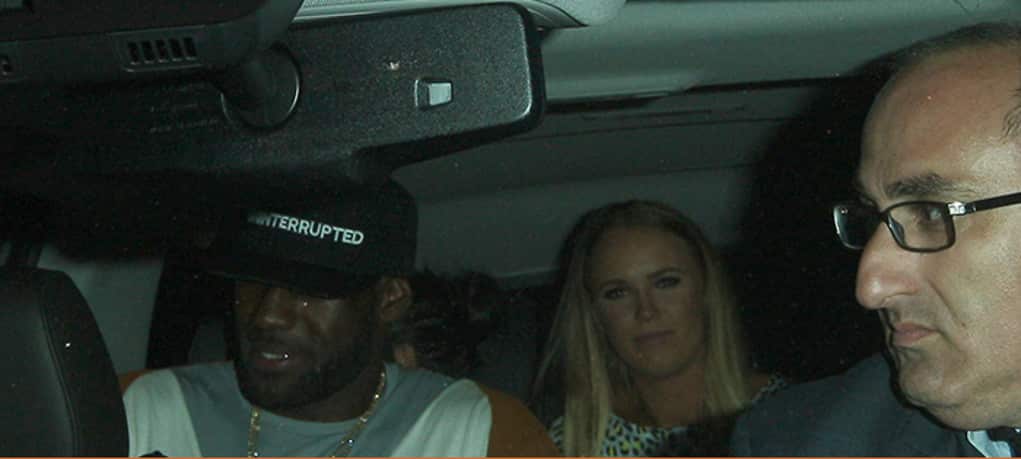 LeBron James was really drunk and left the club with two white girls who are definitely not his wife.
Celebrating the release of "Trainwreck,"  the comedy starring Amy Schumer and Bill Hader with LeBron playing a semi-major role, the King was out in Hollywood and got a little too turnt.  The married NBA megastar was seen leaving the club, and he was so drunk he was slurring his words when trying to talk to reporters.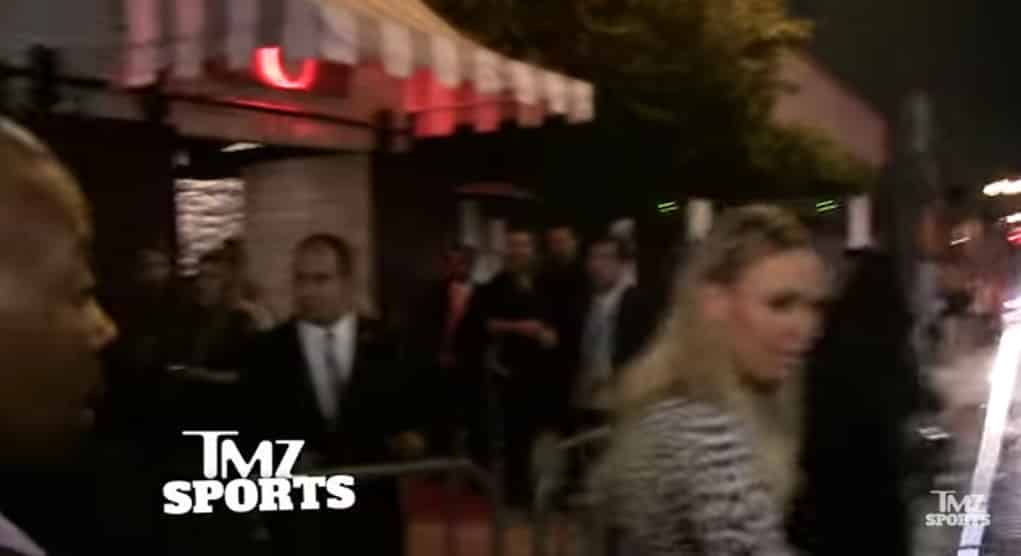 "Trainwreck Friday night, make sure you go see it.  Amy Schumer, Bill…Bill Hader's unbelievable, and uhh I'm not that good in it," a wasted James blurted out.  Ahead of him was two white party girls who left the club and got in the car before him.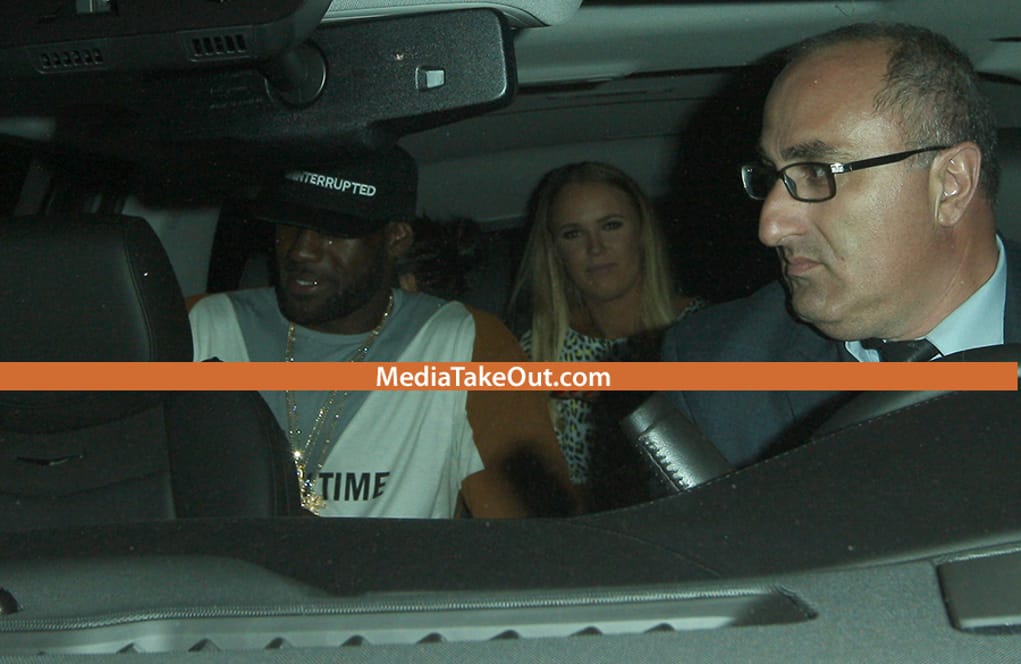 In the video below you can see the "ladies" get in the same car as him while he drunkenly talks to paparazzo.  Guess he's embracing his new Hollywood lifestyle fully, and partying with other women then going home with them.