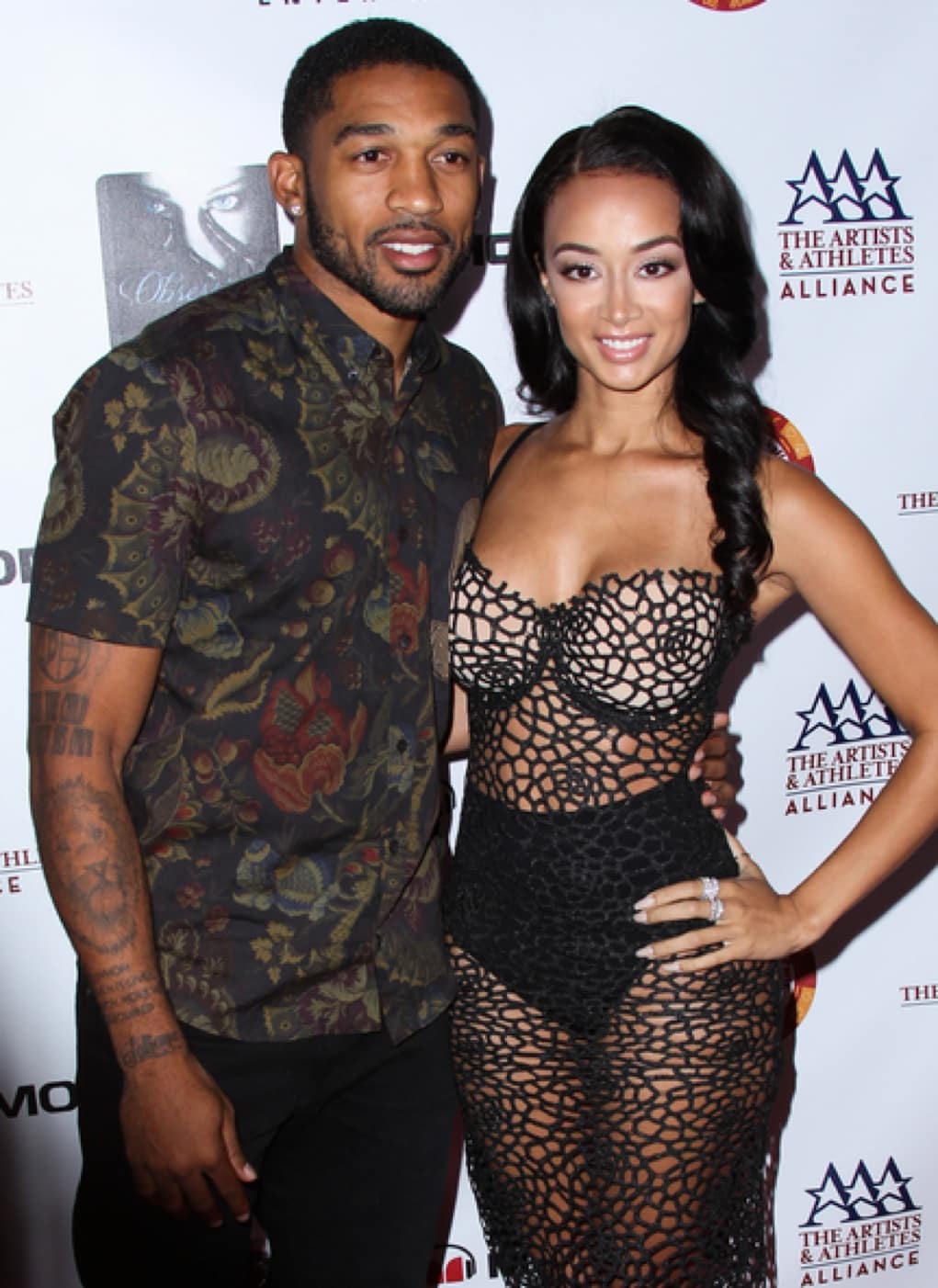 It's been less than a month, and Basketball Wives L.A.'s Draya Michele is already begging to get back with Dallas Cowboys' Orlando Scandrick. These two have broken up more times than we can count during their two year relationship, but they always seem to work things out. After their most recent separation, no one really believed they were completely over each other, but now Draya is letting it be known that she wants her man back a.s.a.p. No word on whether Orlando got over seeing Draya get smashed by Puffy's nephew.
When the paparazzi asked her if she was done dating athletes, Draya answered, "I'm not done dating the same athlete." She then said they are quietly trying to work things out, but they want to keep their relationship as private as possible.
Welp, Draya has put the ball in Orlando's court with this pathetic bird call. I'm pretty sure these two will get back together because Orlando probably thinks Draya's the only female that will accept him and his (alleged) herpes.
Peep Draya's desperation in the video below!