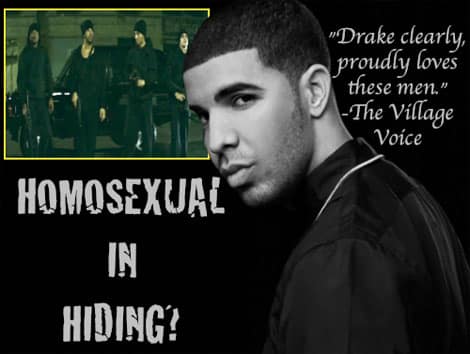 HSK Exclusive – Don't think for one second that spiel about Drake 'accidentally' posting a 'direct message to model Cocaine Lorraine' for all of Instagram to see is true. Know why? An insider tells HSK the post was nothing more than Drake undertaking damage control duty in an attempt to squash word of him being gay.
Here's what 'Champagne Papi' published, then deleted from Instagram: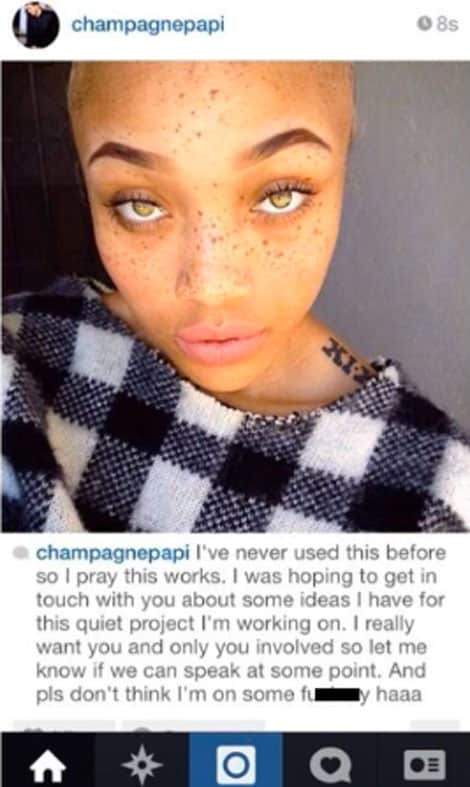 Here's what the Village Voice previously reported about Drake:
"Drake came out in his "Hold On, We're Going Home" video and nobody noticed. Although the video is probably an unrealistic symbolization of Drake's actual sexual drive and performance, the gesture being made to the world is clear: "Hi, I'm Drake. And I'm no longer hiding. Hold on, we're going home … to a place where we're free to be ourselves."
Did Breezy previously blast Drake for being gay, urging October's Very Own to come out the closet? Of course … Just ask Spike Lee.