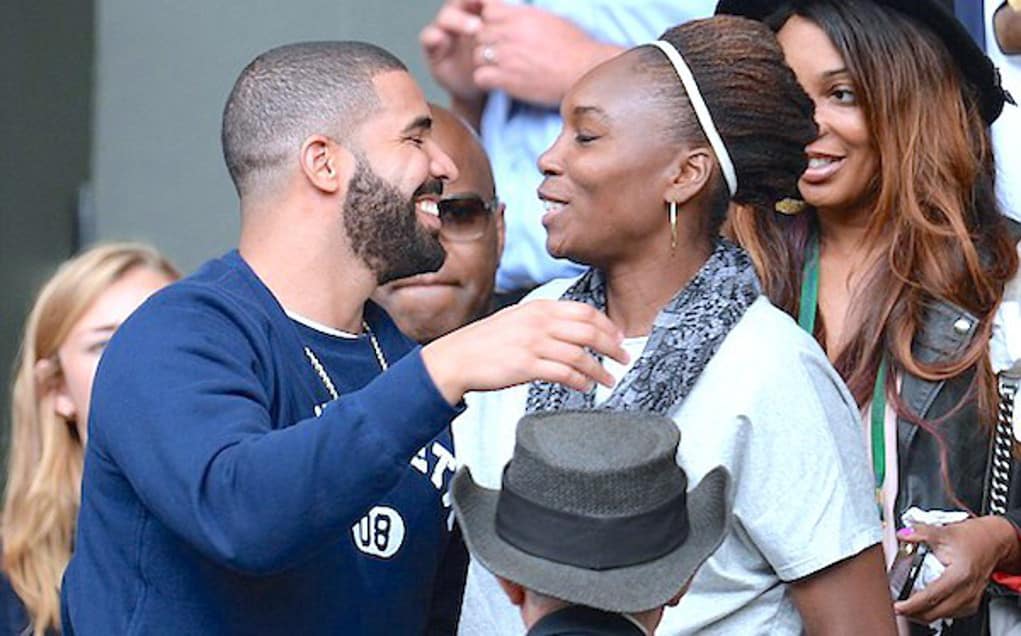 Drake is trying to deny that he and Serena Williams are engaged, but is the truth already out there?
The two have been linked romantically all summer, especially since Drizzy went to New York to support Serena during the U.S. Open and the launch of her designer line.   While there, the Toronto rapper lost his mind on the DJ who was playing her fashion show, and it was clear that her and the rapper were more than friends.
On Thursday, news leaked that the two had secretly been engaged, but they want to keep it under wraps.
"She said yes, but they want to keep it on the down-low for now."
Apparently, all of the people close to her are onboard with the two being together, "all of Serena's friends approve of the pair," a source says he is "a true gentleman" to Serena.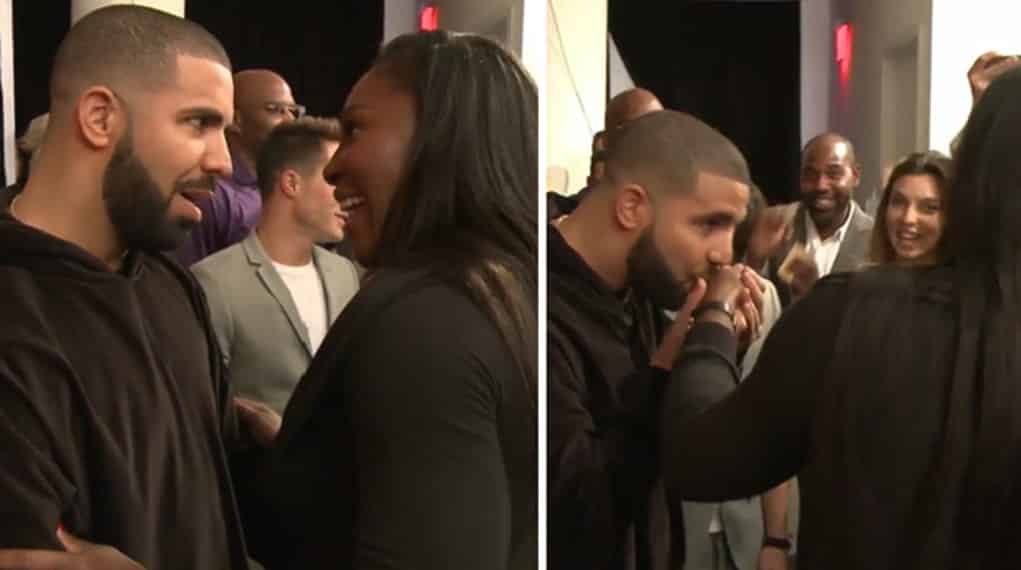 Playing damage control once the news leaked, reps for Drake have said that these are only rumors, and the story is false.
Is that just a cover up?  Do you think Drake and Serena are dating, and did they get secretly engaged?