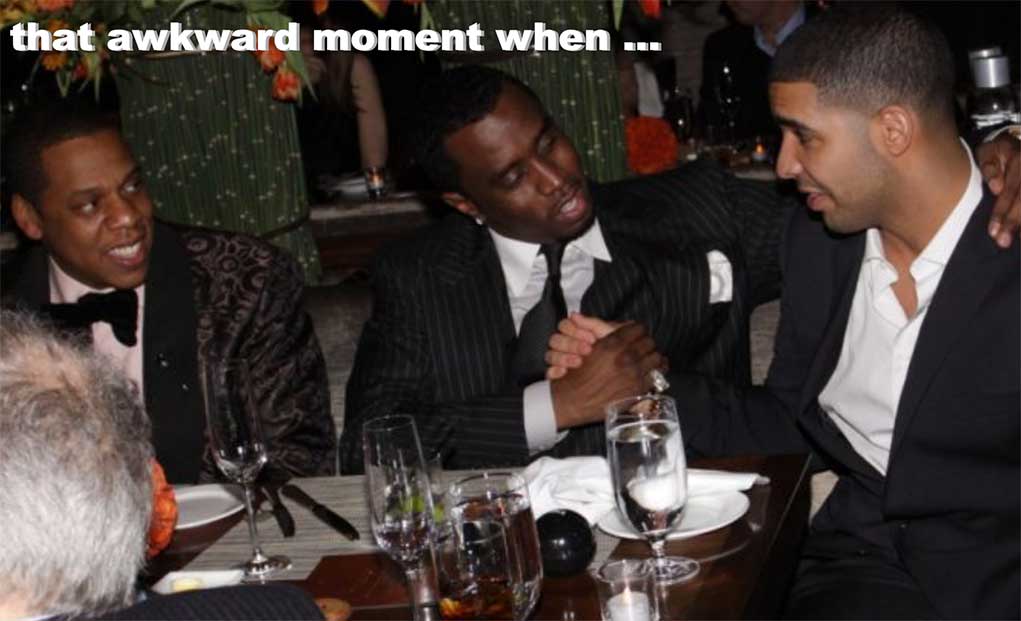 HSK Exclusive – Drake might have responded with his Worst Behavior over being called out for front'in on his rhymes. Just ask Beans. But even catching his very own sucka punch hasn't seemed to stop Drizzy from giving Puffy a pass! That's because Drake just re-followed Bad Boy Diddy!
"Drake is the ultimate groupie. he likes to smash chicks that other entertainers dated. He's following JHO because he's got a secret man-crush on Puffy."
You'll recall, about 10-months back Puff served Drake up with a right-hook straight to the grill. Fast forward to today, and Aubrey the Actor is apparently pushin' for some pitches. Know why? From the looks of the pic above, Drake is likely to be the catcher. Don't you agree?
"Drake feels powerful when he smashes former girlfriends of other celebrities and one of Drake's biggest wish is to smash Beyonce."
The drop:
"Drake made two records dissin' Meek over a tweet, but when Puffy punched him in his face, he didn't say or do sh*t. To tell you the truth, Drake apologized to Puffy for making him angry … in other words … Drake believes he deserved the punch in the face that he Puffy gave him."