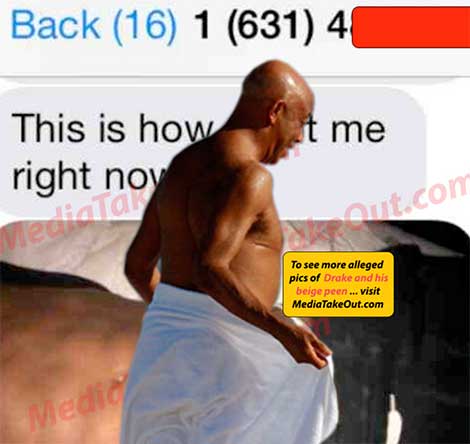 MediaTakeOut.com just received an image of what we understand MAY BE DRAKE'S PEEN. Generally we don't just BLATANTLY POST PICS LIKE THIS . . but there's a news story behind it.

You see, Jhonni Blaze – a Houston skripper, has been feuding with Drake for weeks. You'll recall, she called the police on Drizzy, claiming that he had threatened her with the goons.


Well Jhonni's relationship with Drake is continuing to sour. Something popped off between the two, which led Jhonni to leak the below pic, which was ALLEGEDLY sent to her during a conversation with Drake. The number it was sent from is DEFINITELY Drake's.