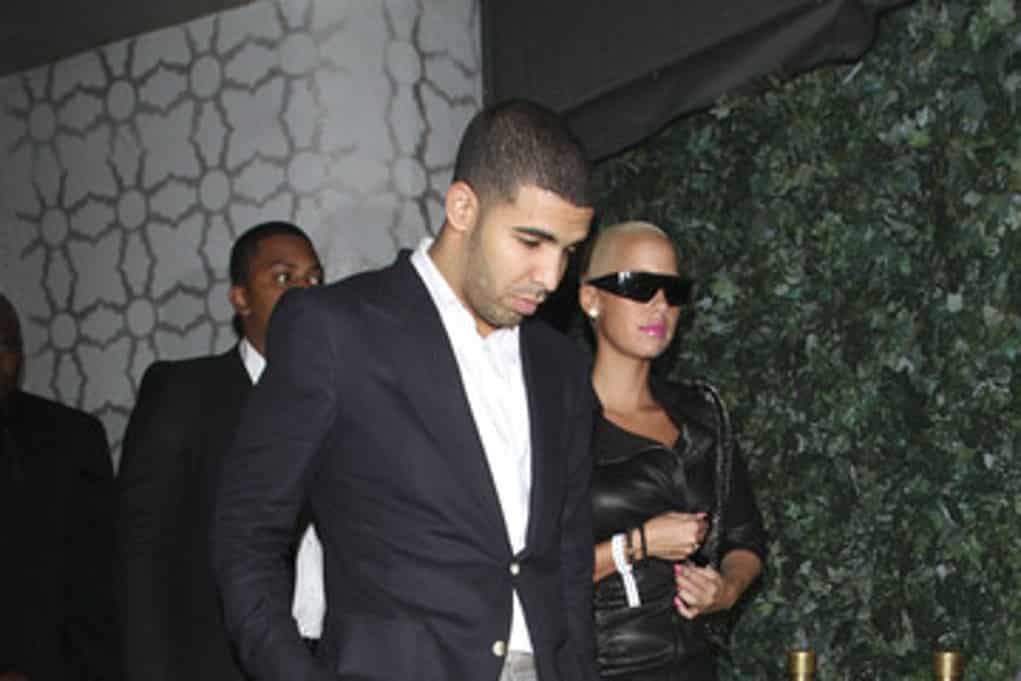 Amber Rose might have a new rapper boyfriend.  She's been linked to a whole mess of dudes since splitting from Wiz Khalifa including Cleveland rapper, Machine Gun Kelly, and NFL receiver, Odell Beckham Jr., and even comedian, Eric Andre.
Now she is back with an emcee boyfriend, as Wiz Khalifa's baby mama has been seen getting romantic with Drake.
"They were on a very private dinner [Friday] night in the wine room at Prime 112, behind curtains." – Source
The two were also seen together at the Soho Beach House, and it looks like Drizzy was planning a big date night as he rented out the entire Edition bowling alley this weekend, and wanting to keep things private he "bought out the whole space, and the ice rink."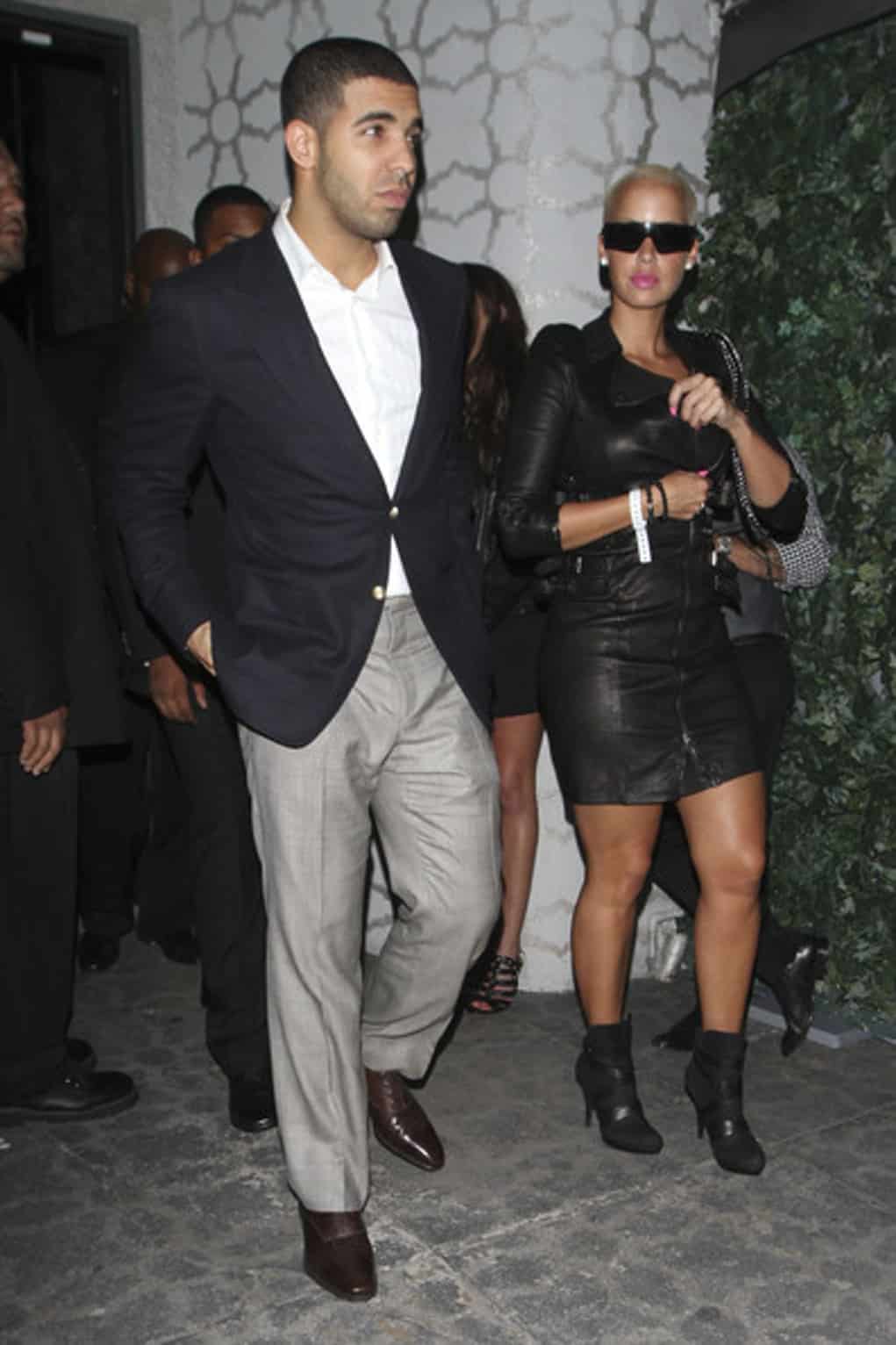 Amber posted a video on her Instagram of the Toronto rapper dancing and wearing one of her MUVA hats and used the hashtags "#6Goddess #DaddyAfOVO."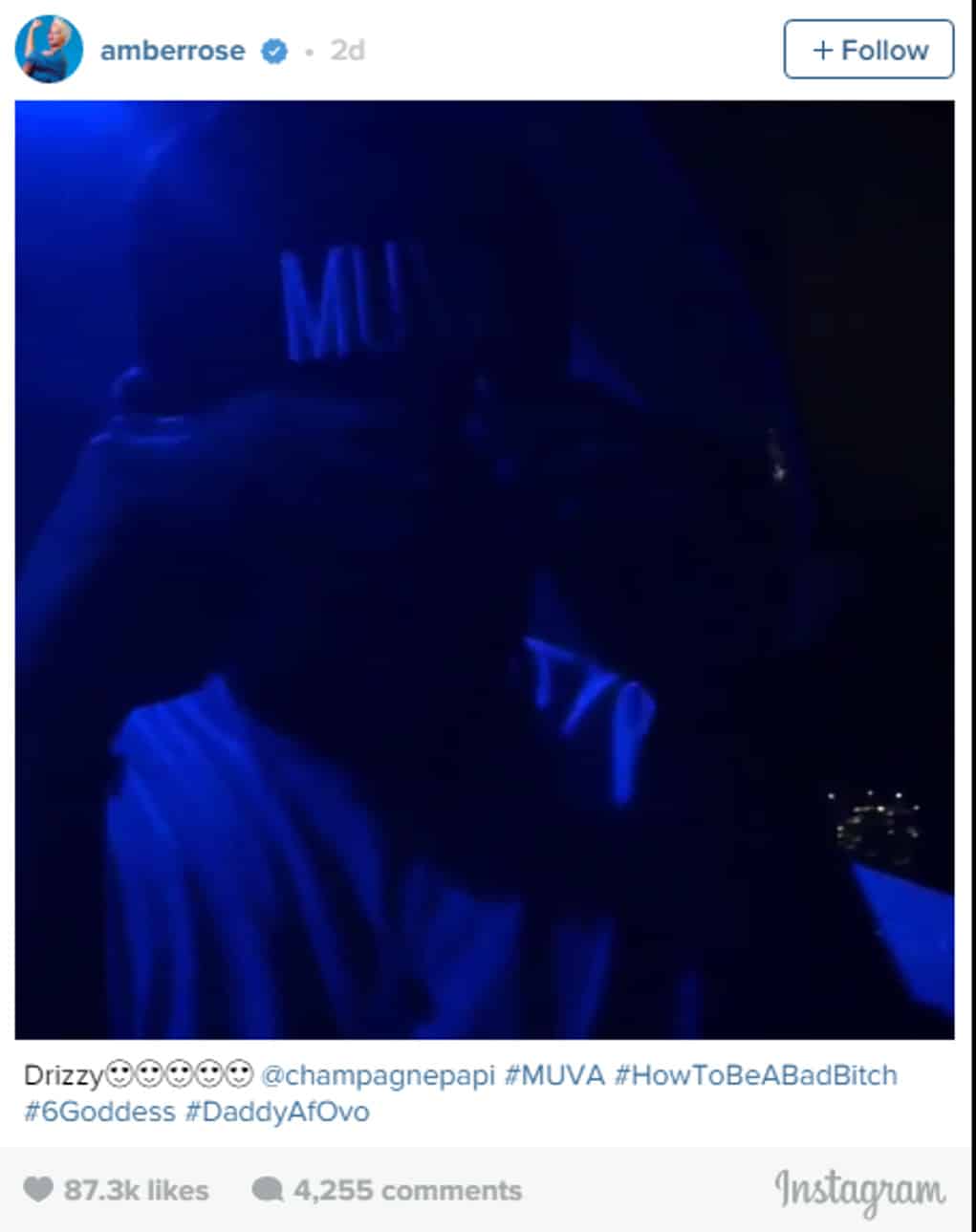 Could this heat up beef between Wiz and Drake?