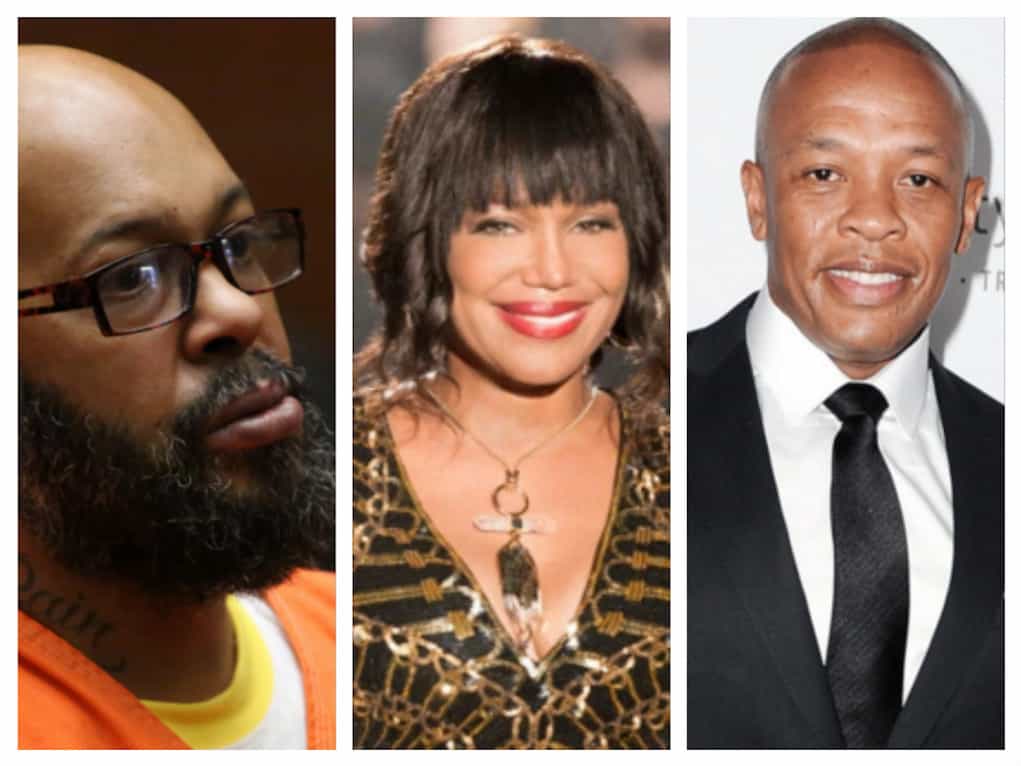 After last night's airing of the Lifetime biopic "Surviving Compton: Dre, Suge & Michel'le," Dr. Dre and Suge Knight's social media accounts have been in shambles!
Twitter and Instagram users bashed the two music moguls after scenes of Michel'le being brutally abused by both of them were aired. People are making jokes about the new meaning of "Beats by Dre" headphones, while others are saying they will boycott the rapper and his music entirely.
World class doctor, the master of seduction my ass the master that beat Michelle like she was an runaway slave!!!!
[Dre] You will beat on these beautiful black queen that did nothing but love and marry that ugly ass buff man you're with smh you better pray for your daughters they will see hell
Beatings by Dre
@sugeknight just f*cking die you fat f*ck………. oh and make it slowly
[Dre] I can never look at you the same way again! Women beater
This is exactly what Dre didn't want to happen, and that's why he threatened to sue if the film depicted him as a woman beater, but Michel'le and Sony were completely unbothered by his threats. The film was ran in its entirety, and although Dre has denied the abuse occurred, what does Michel'le have to gain from lying?
Did you watch the biopic? Do you believe Michel'le's version of events?