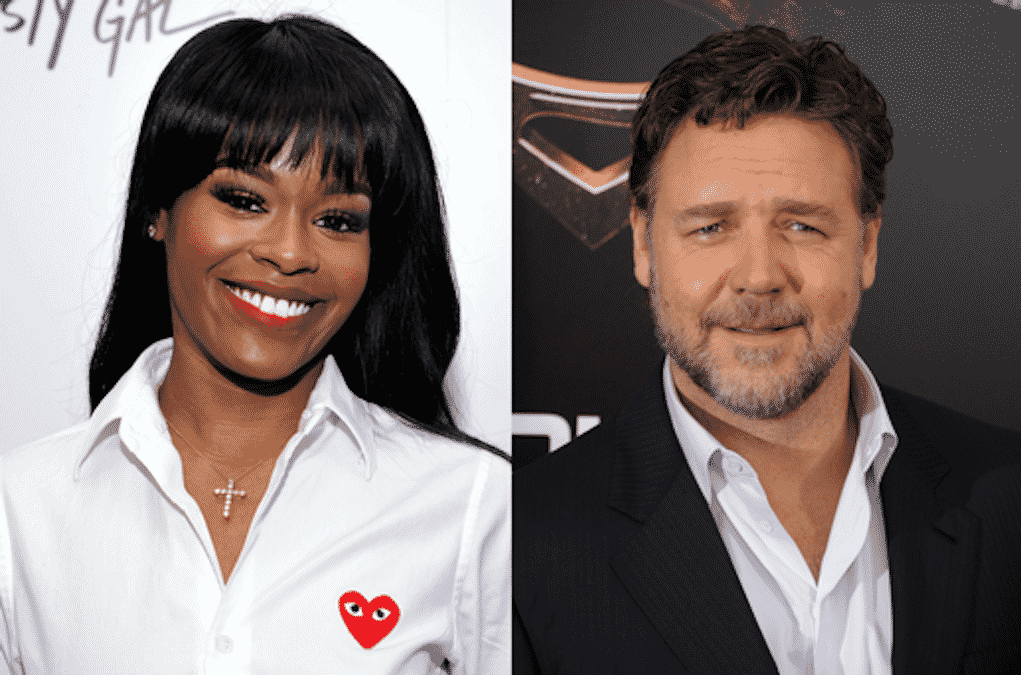 Azealia Bank is giving up her Hip Hop beefs for a feud with actor Russell Crowe.
Russell reportedly kicked the rapper out of his hotel room on Saturday night after she made some threats towards him and his guests, according to TMZ.
Witnesses at the party say there were around 10 guests in Russell's hotel room for a "low-key evening with dinner and music."
Wu-Tang's RZA was there, and he brought Azealia as his plus one.
Things got crazy when Azealia reportedly started laughing at the type of music Russell was playing, and called him a "boring white men."
A female guest tried to step in, and that's when Azealia began to "threaten Crowe and his guests."
The rapper reportedly said, "You would love it if I broke my glass, stabbed you guys in the throat, and blood would squirt everywhere like some real Tarantino sh*t."
Um, okay.
When Azealia reached for a glass, the actor wrapped her up in a "bear hug" and carried her out of the room. Security guards then escorted her off of the premises.
But Azealia tells a different story on her Facebook: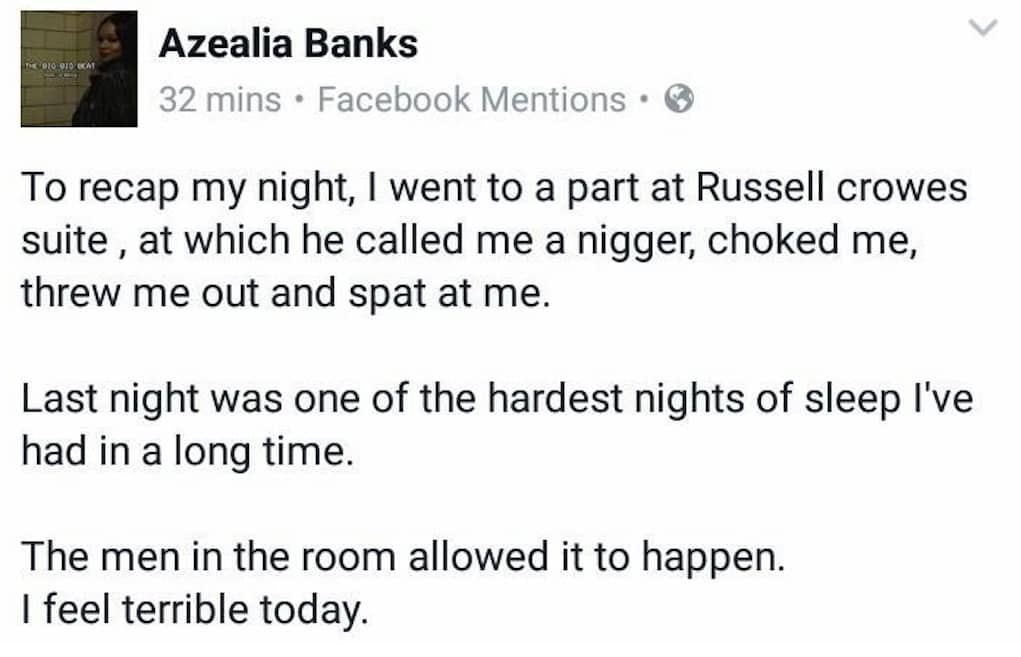 She also says she has "receipts" to back up her version of events.
Who do you believe?