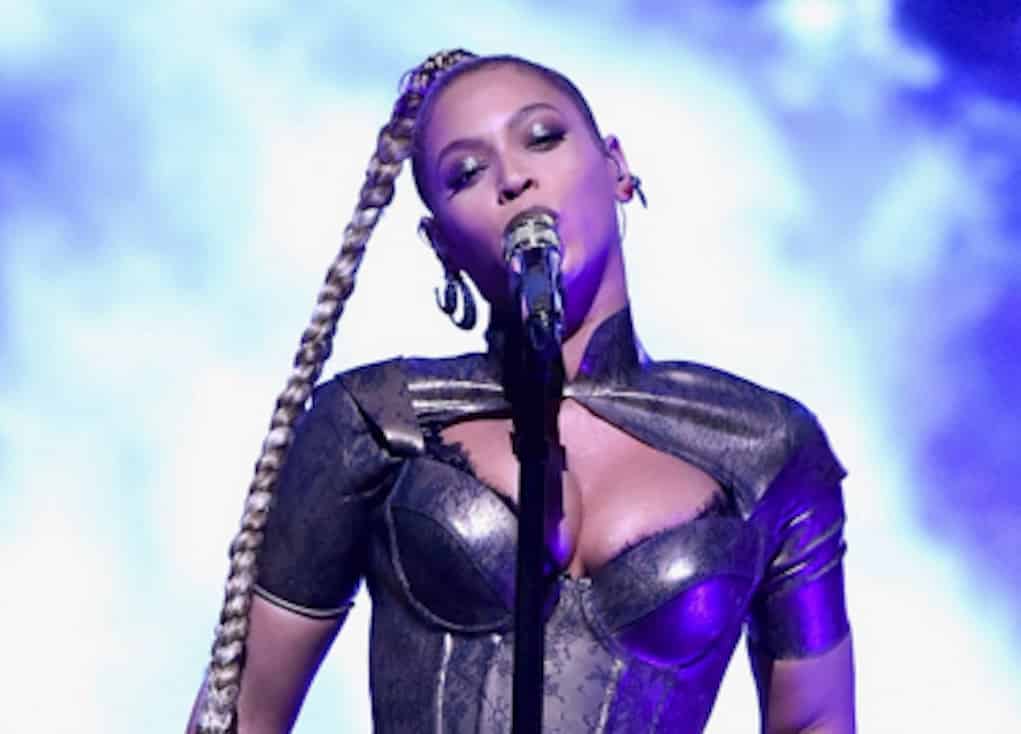 Beyonce didn't let a little bit of blood stop her performance at Saturday night's Tidal X 1015 concert in Brooklyn.
The singer was performing her song "Haunted," and whipping her fake ponytail back and forth. But the pony accidentally snagged on her earring and ripped it right from her ear!
Beyoncé continuing to perform after her earring ripped from her ear and started bleeding. A true performer. pic.twitter.com/FvyICuxVAb

— ㅤ (@TheDailyBey) October 16, 2016
At one point, Bey touches her ear, notices the blood, but she keeps performing without even missing a beat!
Peep the performance.
Beyoncé performing with a hologram of herself… ? pic.twitter.com/bRztFY5oeL

— Shady Music Facts (@TheFactsOfShade) October 16, 2016