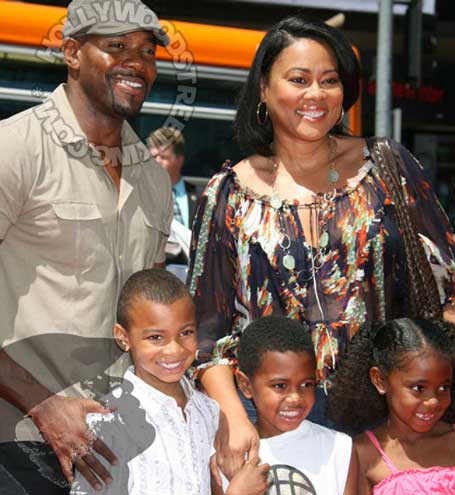 HSK Exclusive – Hollywood director Antoine Fuqua is much more than a movie man, he's also a disloyal husband.
HSK has exclusively learned that the "Training Day" movie director was slanging his d*ck around off the set, in Toronto. The problem is his wife, "Waiting to Exhale" actress Lela Rochon, may not be hip to Fuqua's activities – this is, not until now.
Here's what we can tell you – Back in 1999, Fuqua was in Toronto for the filming of "Bait". That's when the disrespectful dude began smashing a Fluid Nightclub bartender…RAW!
So, the girl became pregnant with Fuqua's child! We're told that friends of the knocked-up woman advised her to try and get money out of the director because at that time he already had movies like "The Replacement Killers" under his belt. But, the girl went and had a abortion,and Fuqua didn't have to pay a dime because of Canada's free medicare. Nonetheless, in the years following their affair, Antonie went on to make movies like "Training Day"…a flick which landed Denzel Washington an Oscar.
You may recognize Fuqua's name from his latest involvement and subsequent quitting as director of the long delayed  "Tupac Bio".
Hopefully for Lela's sake, her husband keeps his dick in his pants on the set, or at least next time, uses protection because he could be putting himself at risk of catching an STD. And, if he ends up smashing a smart bitch, he could be forced to come out of his pockets mane!
Don't you agree?