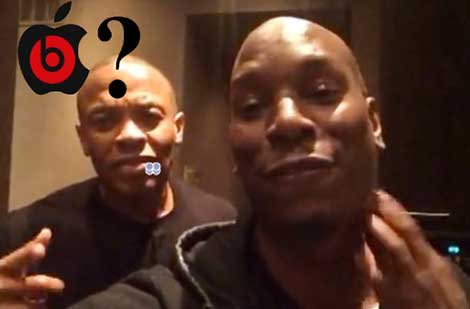 Dr. Dre may have none other than Tyrese to thank for why he's reported to be azz out of a multi-billion dollar deal between his Beats Electronics and Apple. That's because Baby Boy doesn't only seem to be the one to blame for blasting a video that's said to lead Apple to go sour… he's also crip-walking, reppin' Compton and even callin' out Dre for being "drunk off of Heinekens" in the footage.
"This is not the kind of thing Apple is used to."
This news rolls in less than three-weeks after word first broke that "Apple was in talks to buy Jimmy Iovine and Dr. Dre's Beats Electronics for a shocking $3.2 billion"… back on May 8, 2014.
Now, sources say "the nuptials within the video… may have slowed or even halted" the deal.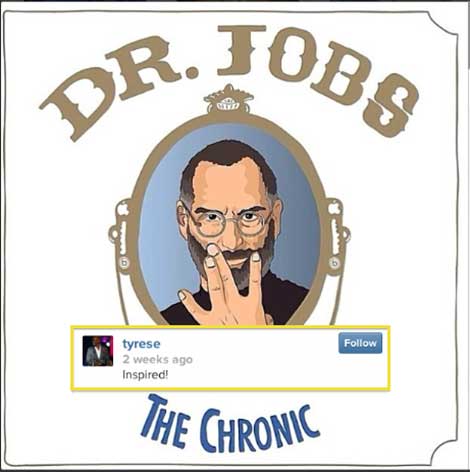 Here's the latest from Billboard:
"Apparently, the Apple family near imploded with outrage when that video went up on Facebook of an 'excited' Dr. Dre with R&B singer/former Coca Cola pin-up Tyrese. In the video they share, in language perhaps unsuitable for a family blog, how Dre will be hip-hop's first billionaire and other nice things about Compton.

People often forget that despite Apple being this company that makes sexy products, with sexy profit margins, and sexy retail outlets…it is not in fact a very sexy company. It is a conservative company, particularly without the leadership of its guiding light Steve Jobs who would shake things up massively on a daily basis. This is not the kind of thing Apple is used to."
Take a look at the footage for yourself:
http://youtu.be/s2e5ZibypDk