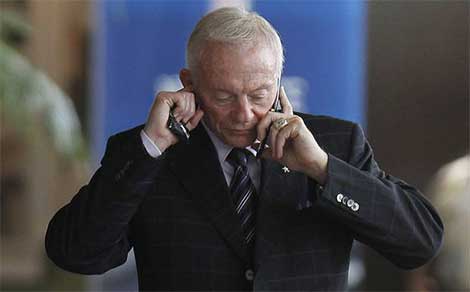 Is Michael Sam a Dallas Cowgirl?
Since Dallas Cowboys signed Michael Sam, the teams apparel sales has jumped to number one in the NFL.
Here's what's reported:
"Sam was going to be denied an opportunity for reasons beyond his control. The only decision he made to bring on this attention was a very admirable one… being open about his sexuality, and thus serving as a role model for others … Jerry Jones bailed the NFL out, temporarily at least. Sam will get another shot."
Did the Dallas Cowboys signed Michael Sam as a mascot to get television airtime and to sell stadium seats? I don't know, but I'll let you chime in.