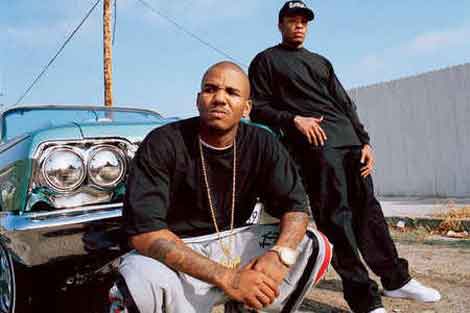 Darrius "D Mac" Rogers is claiming that he's responsible for discovering The Game and guess what–A long list of highly credible insiders have stepped forward to let the truth be known.
Here's what T Money had to say about Darrius "D-Mac" Rogers:
"D-Mac is a good dude, he helps people in the hood. It was D Mac and Dougie D who got the Game put on."
As I took a sip of my Arizona iced tea, I said: "I've already spoke to a few players who told me D-Mac is a certified playa."
Moments later, T Money hit me back on a three-way call with Darrius D-Mac Rogers:
Here's the drop:
"T Money introduced me to the Game and I gave Game 600 to go work in the Bay area with Shawn T. Game came back with 18 hot songs. I went and played the record for Dougie D…Dougie called Mike Lyne, and I got a meeting with Dr Dre the same day.

I played a 100 bars and running for Dr. Dre, Dre turned around and said 'Do you have an attorney?' The rest is history. Ask Dr. Dre or Michael Lynn."
Does Game's biography misrepresent how he really got put on? Of course it does! Don't believe me.. Ask K-Dog.