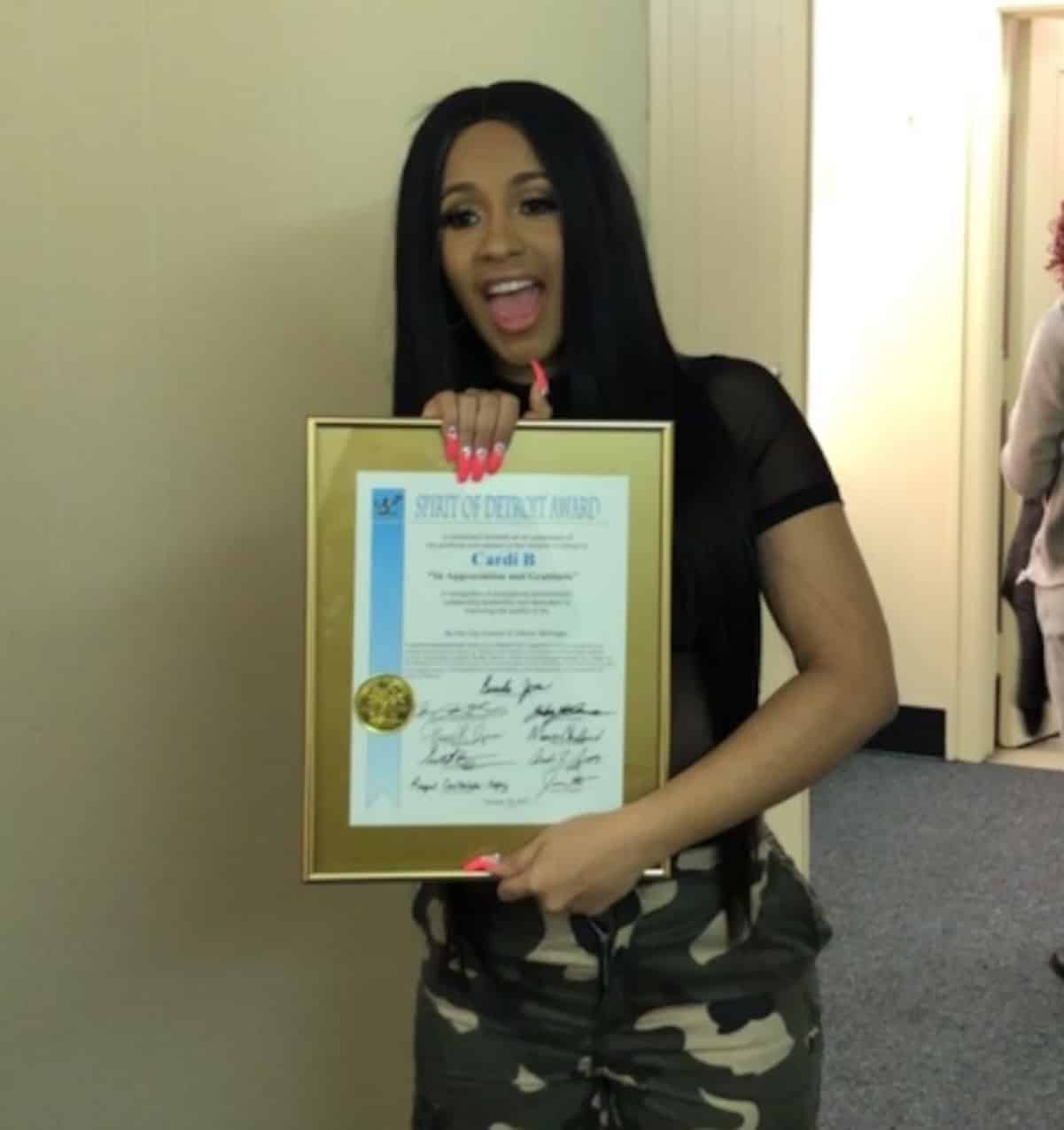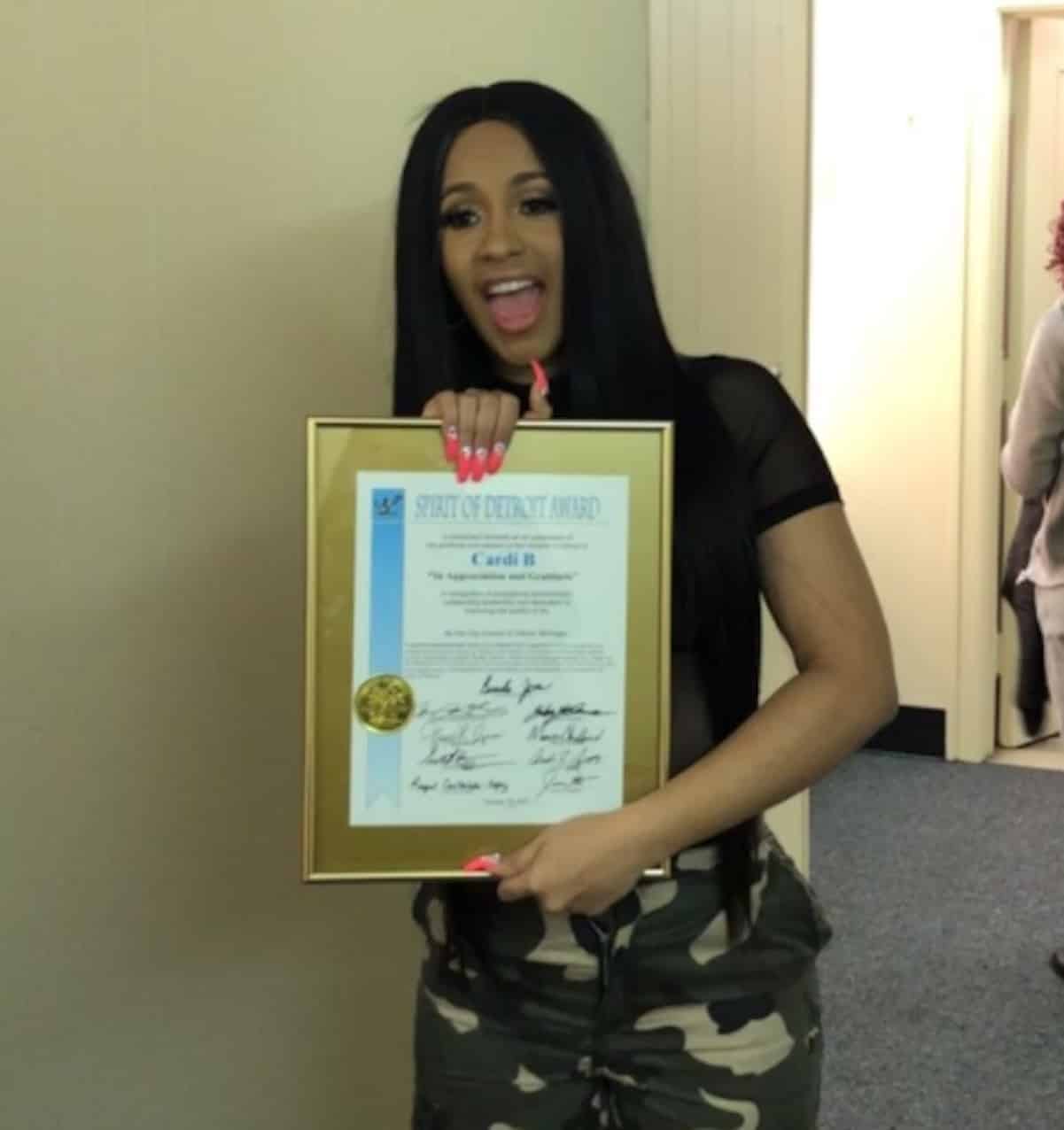 When Bronx-native Cardi B was given the Spirit of Detroit award, it caused all sorts of backlash from people who didn't think she was deserving of the honor.
Even Detroit's city council is distancing itself from her bootleg award.
Sources say Cardi was given the award at Hot 107.5 radio station. But the show's producer said the radio station gave her the award. They don't know who nominated her or which city council member was involved.
Several city council members have gone on the record to say they were not involved in this mess, and they don't think Cardi has ever done anything to uplift Detroit's youth community.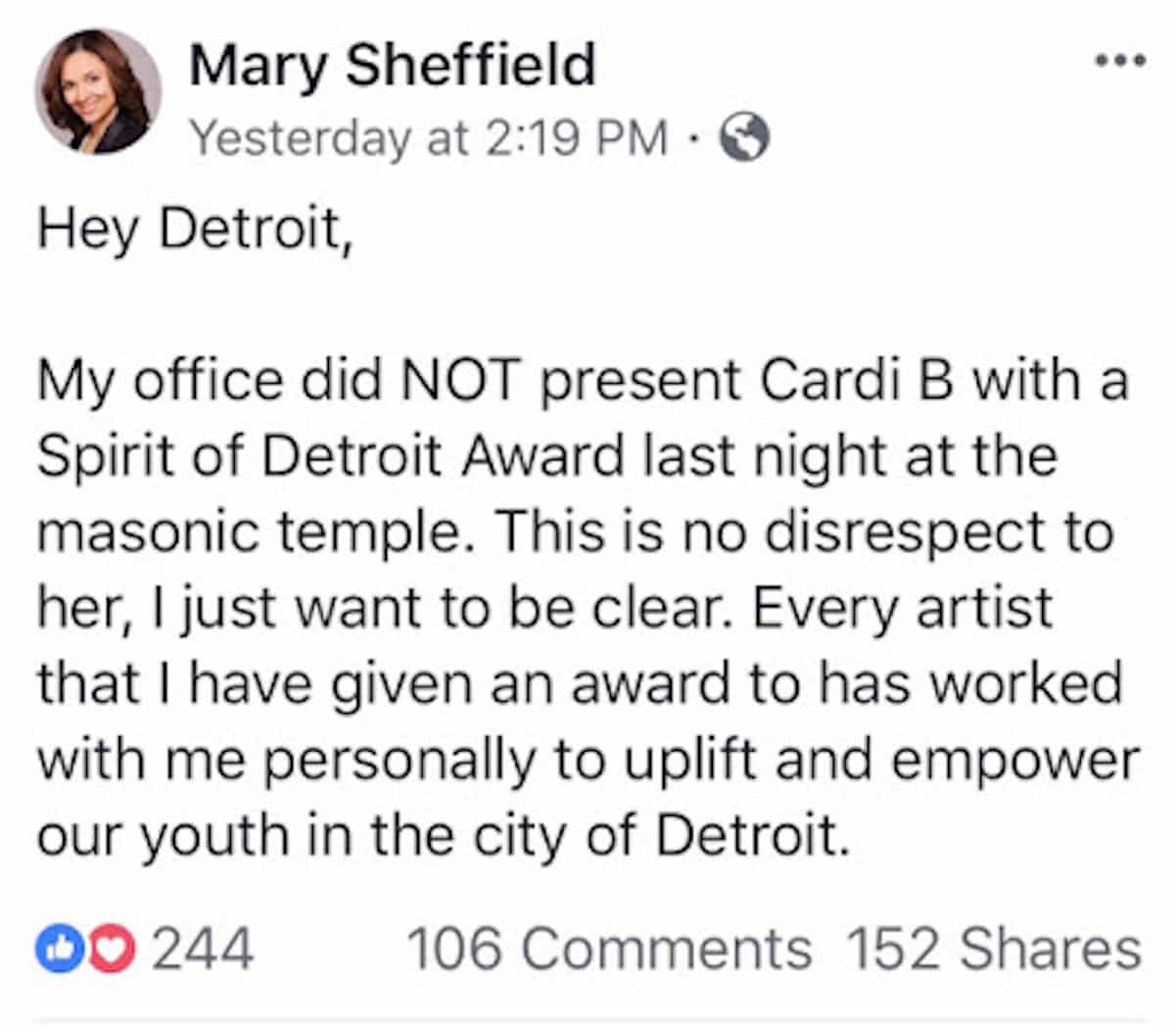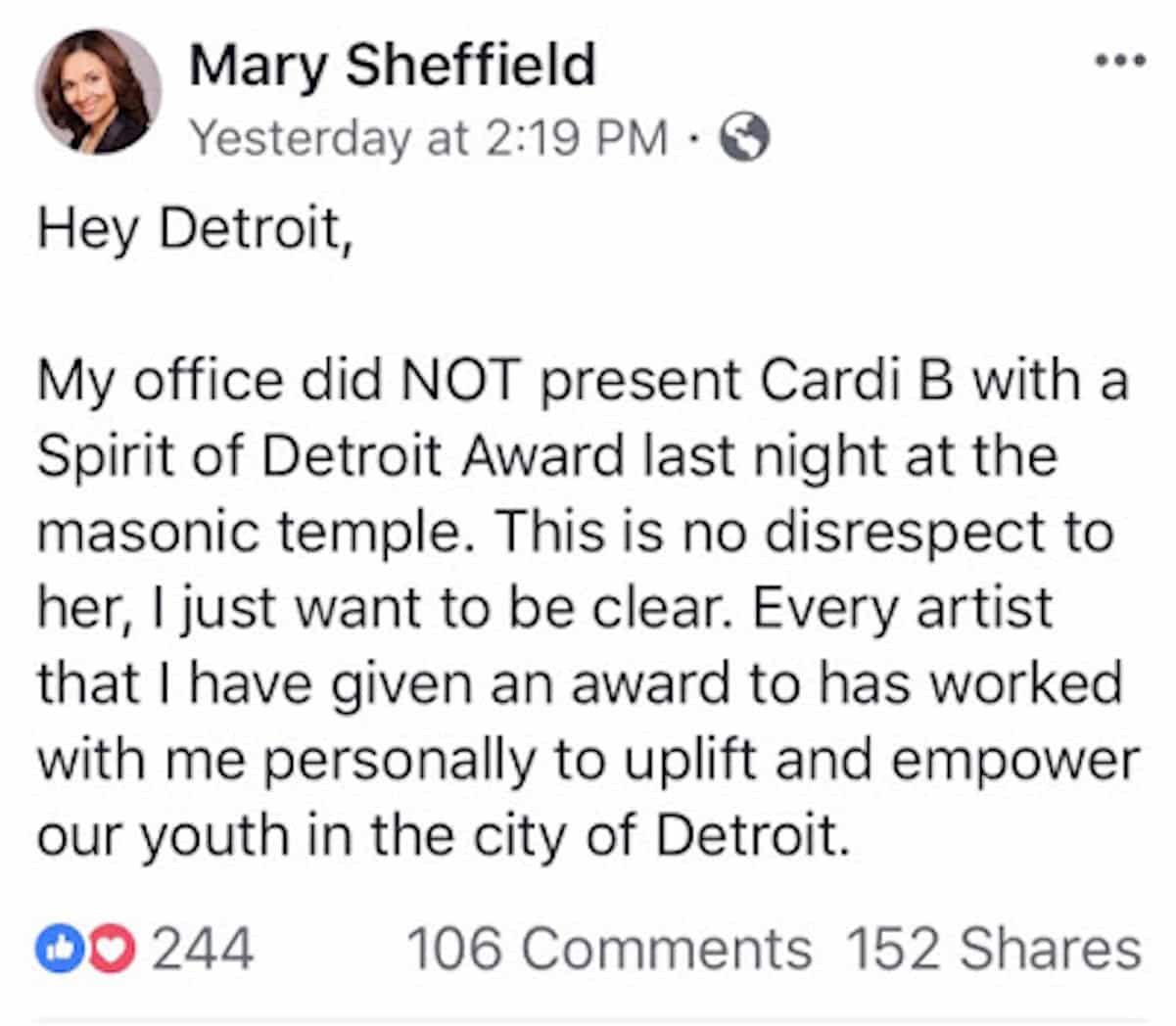 Even Detroit native Kash Doll is confused AF.
I already got one, it's just weird nothing against her I just thought u had to put work in the city to get it like other artist in Detroit https://t.co/zfPznqtYpK

— KD? (@kashdoll) October 29, 2017
Cardi out here posing with a bogus award!