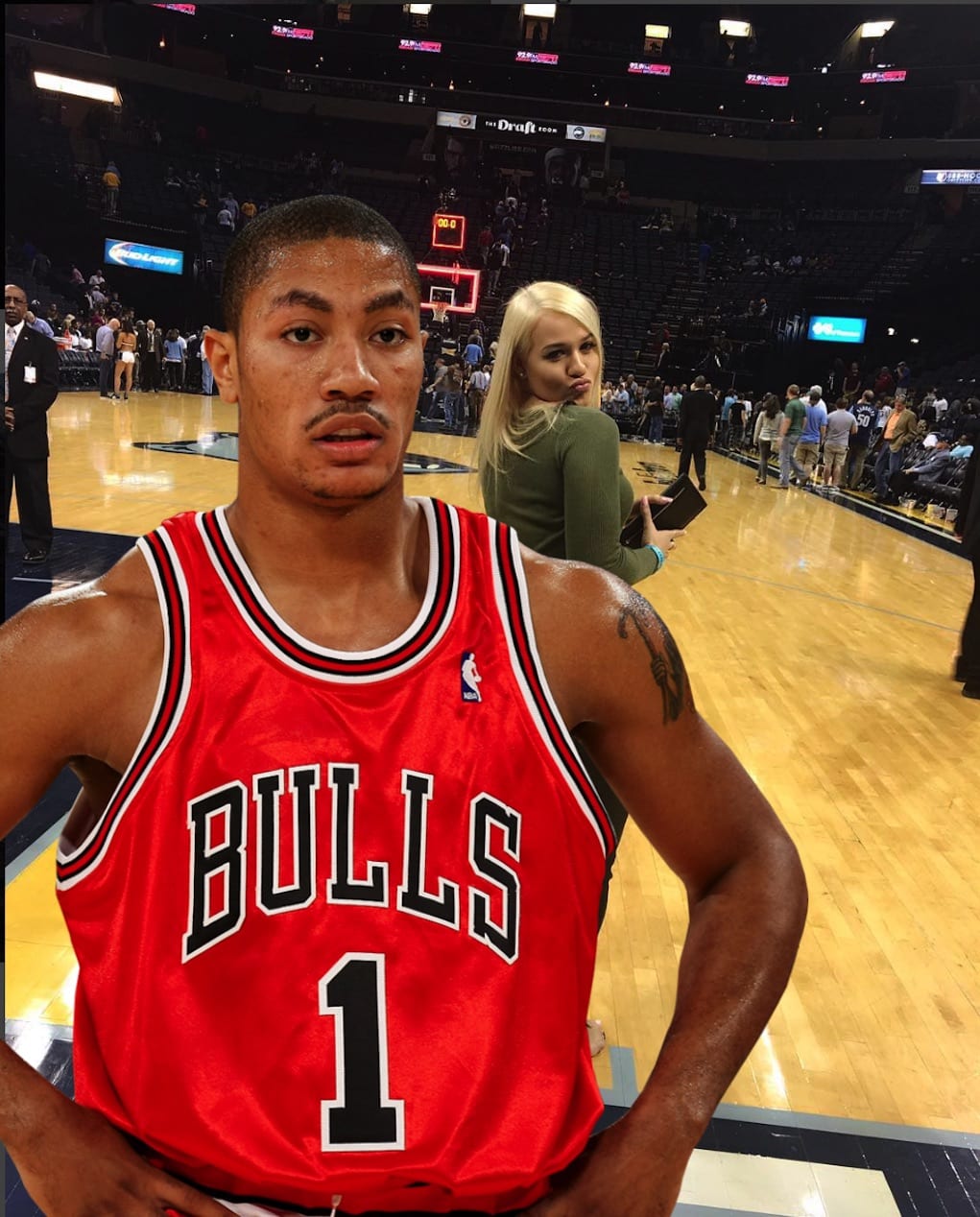 "Stop trying to tell me who I am just because I don't look like what you're used to mixed people looking like." — Alaina Anderson
HSK Exclusive —  Chicago Bulls point guard Derrick Rose is trickin' off on a white chick. That's all gravy n everything but there's just one thing … It appears that this female might not be all there upstairs. Know why? It would appear that she is the new Rachel Dolezal!
HSK is being told, "Derrick don't want everybody to know that he's dating a white girl." But it seems there's a lot more lays to Rose's so-called "panda" problem, and we're not talking' about her race. Don't you agree?
The drop:
"Derrick has been dating Alaina for a few months now. He buys her fancy designer purses, yeah … but he's also taking care of monthly bills and in return he gets to blow her back out. Now she's pushing him to go public with their relationship."