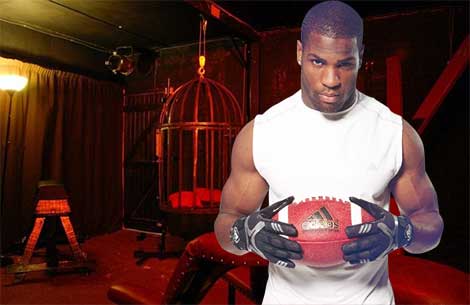 HSK Exclusive – Tension is no doubt filling up NFL locker rooms today … with at least one coach confirmed to run his team by promising to send players packing if they don't stick to these rules:
'What happens in the Locker Room Stays in the Locker Room.'
But that doesn't mean all athletes are following the coach's 'Keep It On The Down Low' suit. Just ask DeMarco Murray!
The Dallas Cowboys running back has been blasted for keeping his homo on the down low! According to an Oklahoma Sooners teammate … they caught Murray having sex with a man while he was attending college.
Check it:
"The entire team knew all about DeMarco Murray's homosexuality. DeMarco knew they were about to call him out. Why else do you think he slept with his Brennan Clay's wife Gina? It was nothing more than a cover up."