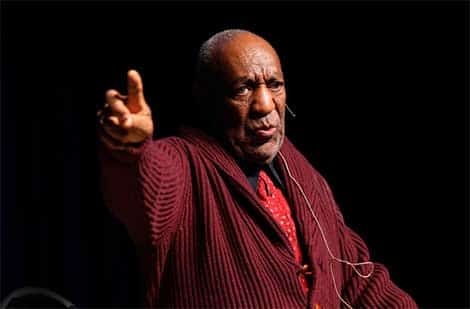 On Tuesday, a lawsuit was filed against Bill Cosby, by a Southern California woman named Judy Huth, who claims the comedian molested her in a bedroom of the Playboy Mansion around 1974 when she was 15 years old.
Huth's lawsuit states that she and a 16 year old friend first met Cosby at a Los Angeles area film shoot and the comedian gave the girls drinks a week later at a tennis club.
The lawsuit then states that Cosby took them to the Playboy Mansion after several drinks, and told the teenagers to lie and say they were 19 years old if asked.
Her lawsuit states Cosby forced her to perform a sex act on him with his hand after she returned from the bathroom, with the actor waiting for her on the bed.
She also says he tried to put his hand down her pants.