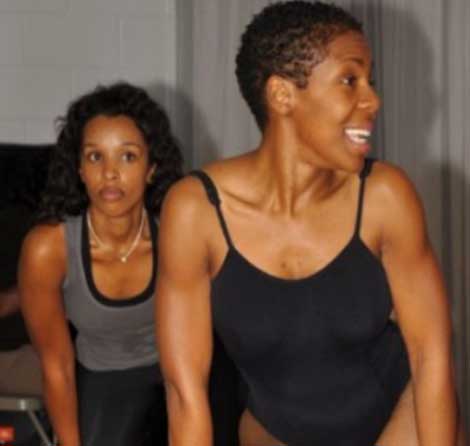 HSK Exclusive – Being married to R Kelly doesn't necessarily mean you'll get all the primping and pampering your heart may desire. Don't believe me.. Just ask the folks from the ATL salon where the singer's ex-wife used to get her hair done.
Sources reveal R Kelly kept ex-wife Andrea so broke that she broke down in the salon, revealing how her Grammy Award-winning husband used money as a tool to control her. That's before we're told she broke down again after finding out the cost of a weave, which she reportedly couldn't afford while R Kelly was on tour, during her marriage.
"She was crying out for help, saying 'My husband keeps me broke and I don't have any access to any money.' It was so sad."
We're told Andrea's breakdown happened back in 1999, at celebrity stylist Gail Hudson's salon. Around the same time, sources say Andrea was indirectly forced by R Kelly to shave her head!
"When R Kelly saw Andrea's new long weave he ordered her to go back to the salon to take it out. Andrea came back, but she didn't want anymore embarrassment so she just asked to have her head shaved bald."
The woman alongside Andrea in the picture is said to have had a secret smash affair with R Kelly, during Andrea's marriage to him. Now, it's no wonder why insiders say she looked stressed out.
"Nobody in the salon believed Andrea was married to R Kelly, because she looked so worn out, but Gail figured out she was somebody — due to her expensive jewelry — and did her hair for free."
Here's the drop:
"R Kelly and Andrea were staying at the Swiss Hotel attached to Lenox Mall; it's now called the Westin Hotel. When Andrea returned back to the hotel room she found her husband in bed with a dancer, and a girl he picked up in the mall.

I'll send you a picture of the dancer who Andrea came back to the hotel to find her husband in bed with."