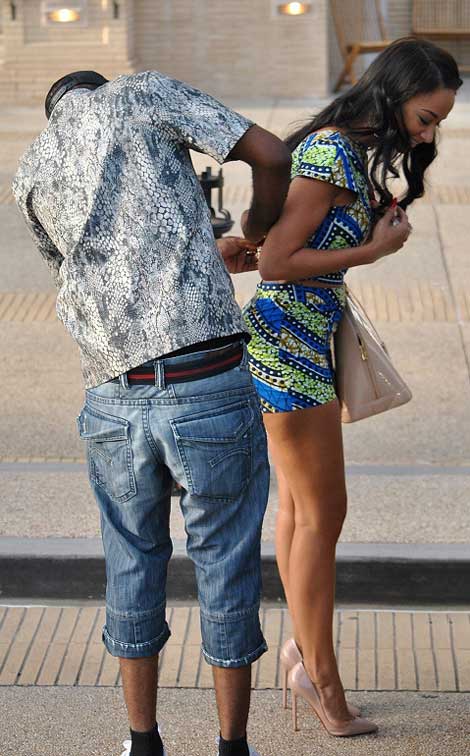 Reppin' Brotherly Love?
HSK Exclusive – A woman who once styled Meek Mills may be responsible for discovering Draya. That's because sources say back when Draya Michele was a Philly stripper, Saniyyah Dodson went from buying dances from her, to paying her to join she and Fabolous for three-way jump-off sessions!
That's before we're told Saniyyah was left to face utter disappointment. Know why? Because she later found out Draya and Fab were smashing behind her back!
Here's the drop:
"Draya was having threesomes with Wiz Khalifa and Amer Rose too.

Draya is a sneaky bitch! She crawled up in between Jackie Christie's legs to stay on Basketball Wives."