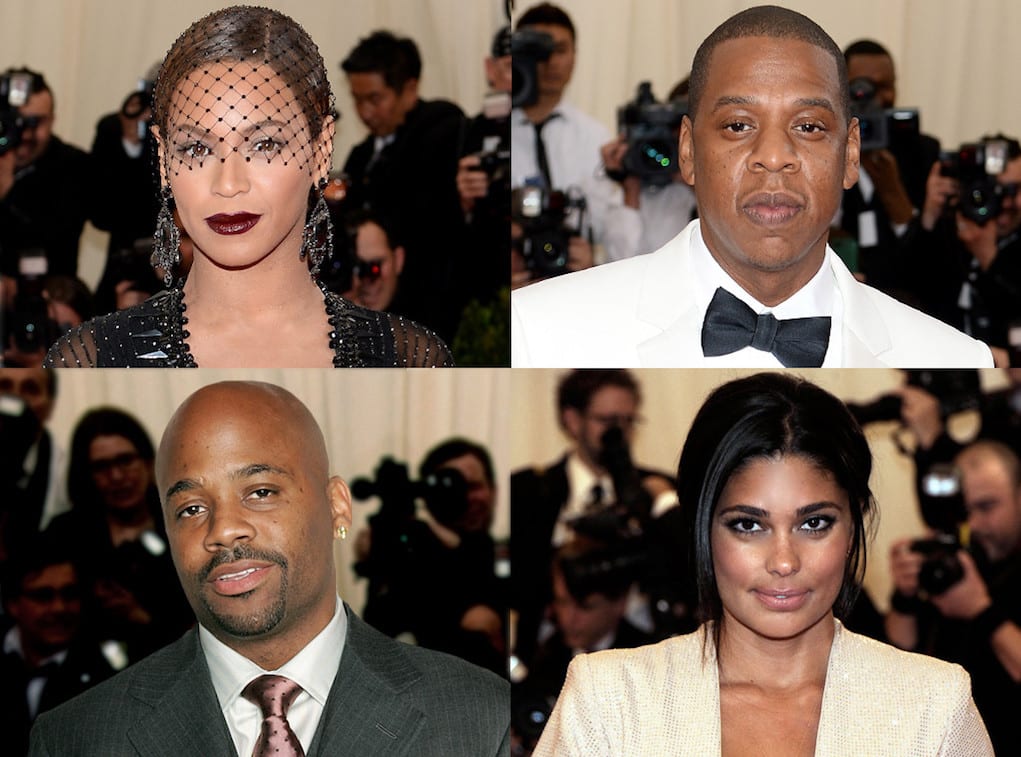 Damon "Dame" Dash is speaking out about the whole "Becky with the good hair" madness that was sparked after Beyoncé dropped her "Lemonade" album.
Dame is now speaking out about the online attack that the BeyHive unleashed on his ex-wife, Rachel Roy. After "Lemonade" dropped, Rachel made a dumb comment alluding to being the "Becky" that came between Bey and Jay. The BeyHive then went in and dragged Rachel, their daughters, hacked Rachel's iCloud, and forced her to cancel an appearance.
Dame is saying the trolls who attacked his children are cowards!
"Anyone who messes with a child is a coward. [Beyoncé and Jay Z] should have stepped up and said something. Adults can go and harass a kid on behalf of an R & B singer? It was like sexual abuse. The trolls should have been put in jail for that. It was crazy," – Damon Dash
Dame can hold his breath on getting a public apology.
But interestingly enough, Dame didn't deny that Rachel had an affair with Jay!
"I don't care what Rachel did — I don't agree with a lot of things she does. There are definitely things that are being done which I would not expect of a regular human. But I am a gentleman, so I will not be hard on her," – Damon Dash