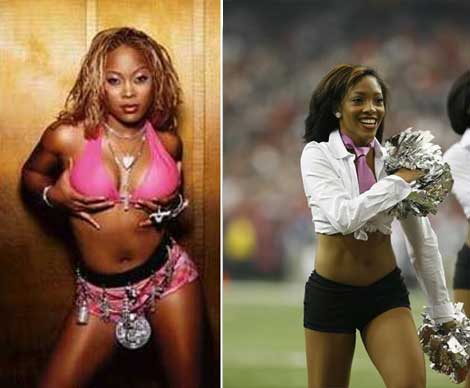 A jury ruled on Thursday in favor of the victim Shayla Stevens ordering Da Brat to pay her $3.7 million in compensatory damages and an additional $2.7 million in punitive damages for a total of $6.4 million.
Da Brat, whose real name is Shawntae Harris, was said to be stunned and her lawyer called the ruling excessive.
The former cheerleader was left with a permanent scar on her face and a brain injury after Da Brat hit her with a bottle of rum at a Halloween party at Jermaine Dupri's now defunct Club 72.
Harris previously served three years in prison for the attack.