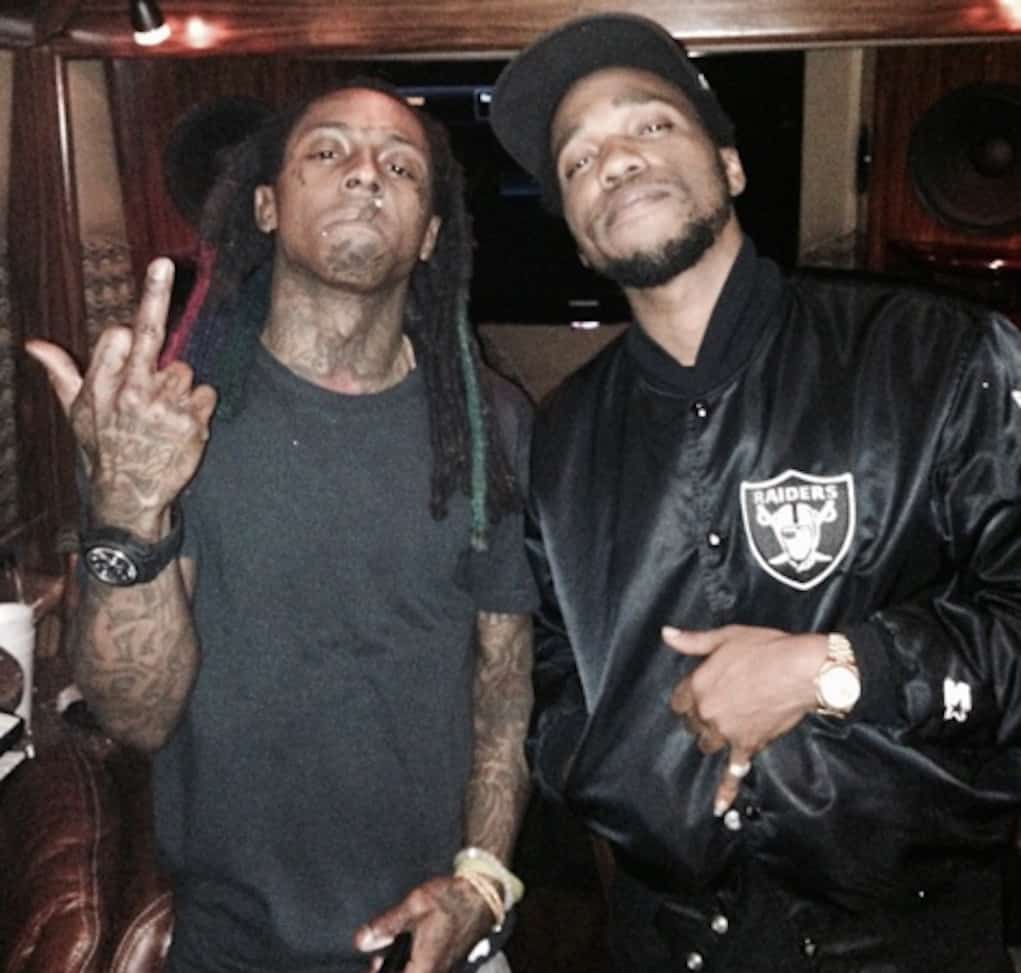 That pregnant groupie already called out Lil' Wayne for his out of control lean habit, and now, rapper Curren$y is sharing the near-death experience he had courtesy of the Cash Money rapper.
In a recent interview with N.O.R.E.'s Drink Champs podcast, Curren$y talked about the incident which went down in the early-to-mid-2000s.
He was in New Orleans, and about to take the tour bus back to Miami. Before the trip, he played a game of basketball out in the hot Nola heat.
He went into the tour bus to grab and drink, and when he opened the fridge, he saw a six-pack of purple Hawaiian Punch.
He opened one and chugged it, but he had no idea the drink was mixed with prescription-strength cough syrup.
Weezy walked onto the bus and said, "You probably about to die."
The whole crew was so scared that Curren$y was about to die, so after the bus arrived in Miami, they all went ghost and left him on the tour bus by himself!
Peep the video: