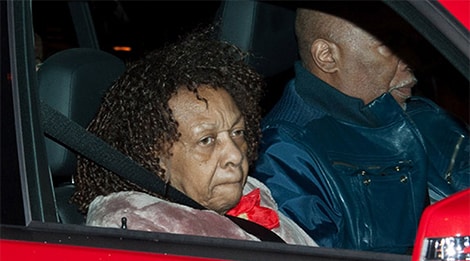 Whitney Houston's 81-year-old mother, Cissy, and two brothers stand to inherit the majority of her $20 million fortune when Bobbi Kristina passes away.
Here's what's reported:
"The singer left her fortune to her daughter to inherit 10 per cent – around $2 million,
when she turned 21 last year. She would inherit another 15 per cent at age 25 before
receiving the remainder at 30.

But if Bobbi Kristina, who is in a coma after being found face down in a bathtub in
her Georgia home on Saturday, passes away before she inherits the full amount,
it would go to Cissy Houston and her two sons, Michael and Gary.