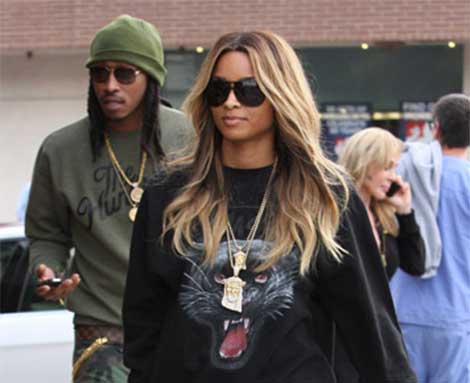 Forgive & Forget?
Ciara and Future are back together again. This according to a close friend of the rapper. Despite Future's cheating on her with multiple women, and even leaving the singer to give birth to their baby alone.
Ciara is the fourth mother of four babies the 30 year old rapper has.
Here's what's being reported:
"Ciara and Future are living together again — and they're also trying to make things work between them — so Future can help take care of their 4-month-old son, Future Zahir."
Is Ciara a big dumbo for taking back Future the cheater? Of course! Don't believe me.. Ask Future's BFF Rico Love.