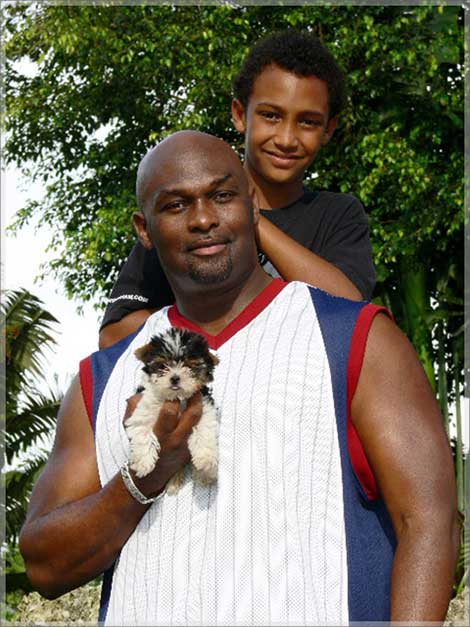 Actor and comedian, Tommy Ford, who is best known for his role as Tommy Strawn from the Martin Show, has been served with a restraining order from the mother of his child, Vanessa Simmons.
Along with that restraining order, Simmons is asking for full custody of their son and and child support. In addition, she wants Ford to continue to pay her rent, car note, cell phone, insurance, utilities and medical bills all the while she stays in his home in Atlanta.
Simmons wants more too… She also wants Ford to pay for her relocation back home to Las Vegas. And she requested Ford pay for her personal belongings, vehicle, furniture, air travel for her and their son, her attorney's fees and court expenses. This could add up to be tens of thousands.
But besides requesting Ford pay for all of that, Simmons filed for a temporary protective order. Alledgedly, Simmons, Ford and his wife Gina Sasso got into a three-way confrontation — which escalated with the actor yelling, "F*ck both of you b*tches!". This resulted in Ford shoving her backwards while she threw a Purell hand sanitizer bottle at him.
According to Simmons, this isn't the first time Ford physically or verbally abuse her. She then recalled a time that Ford violently beat their son with a belt.