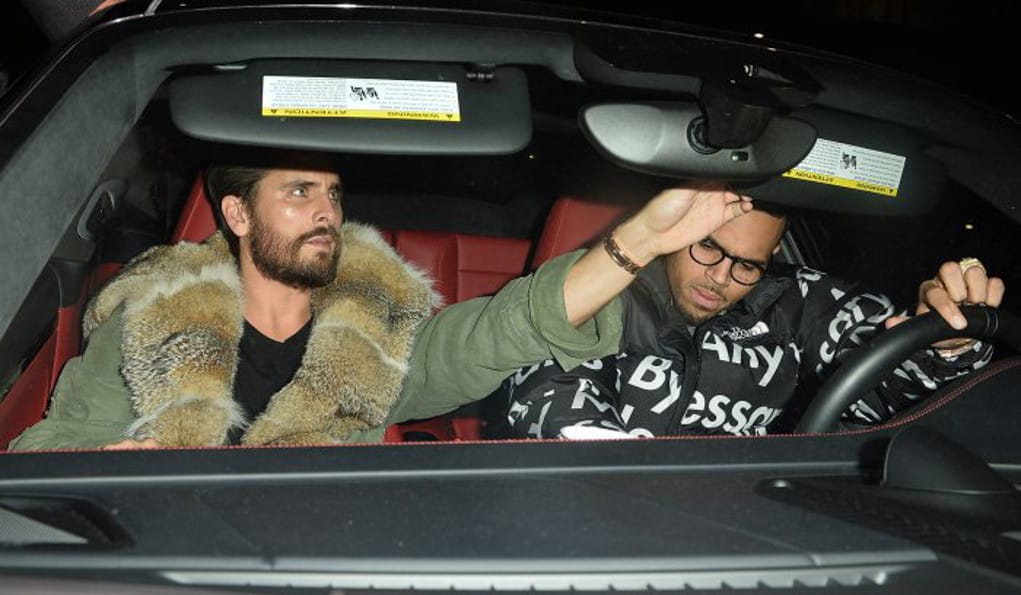 Chris Brown brought Scott Disick with him, and the two went to part at Ace Of Diamonds strip club, and while the two seem like an unlikely pair they have been hanging out several times this past month.
They aren't considered to be best friends or anything, but are the type of guys that can text one another on a Monday, and get it popping.
It's believed that Scott is going through depression after breaking up with Kourtney Kardashian, and has fallen back into his party ways to cope with the loss.  Breezy drove the pair to the strip club in his custom ride while Scott sat shotgun draped in his fur coat.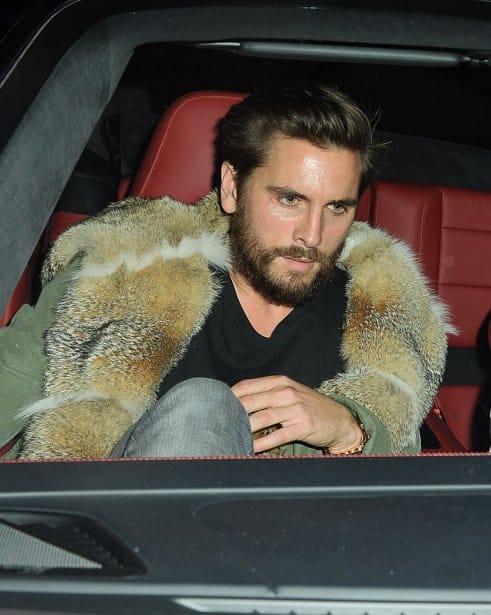 They also hit up The Nice Guy which ended up being a family reunion of sorts.  Kendall Jenner, Disick's former sister-in-law, was there along with Tyga and Hailey Baldwin, but Jenner was not happy to see Kourtney's ex: "Kendall and Scott saw each other, but didn't acknowledge one another," an insider said. "He walked right past her table and Kendall rolled her eyes."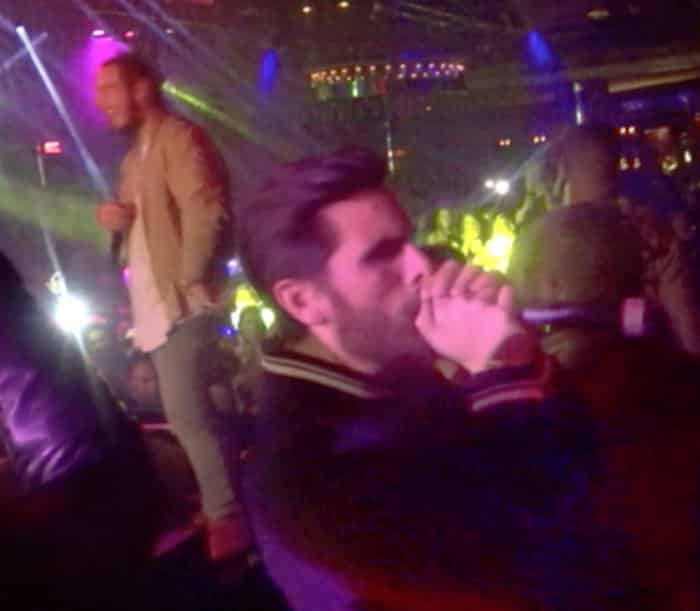 The two men known for their volatile personalities started hanging out more after Brown's album release party in mid-December, and ever since they have been calling on each other to party more and more.