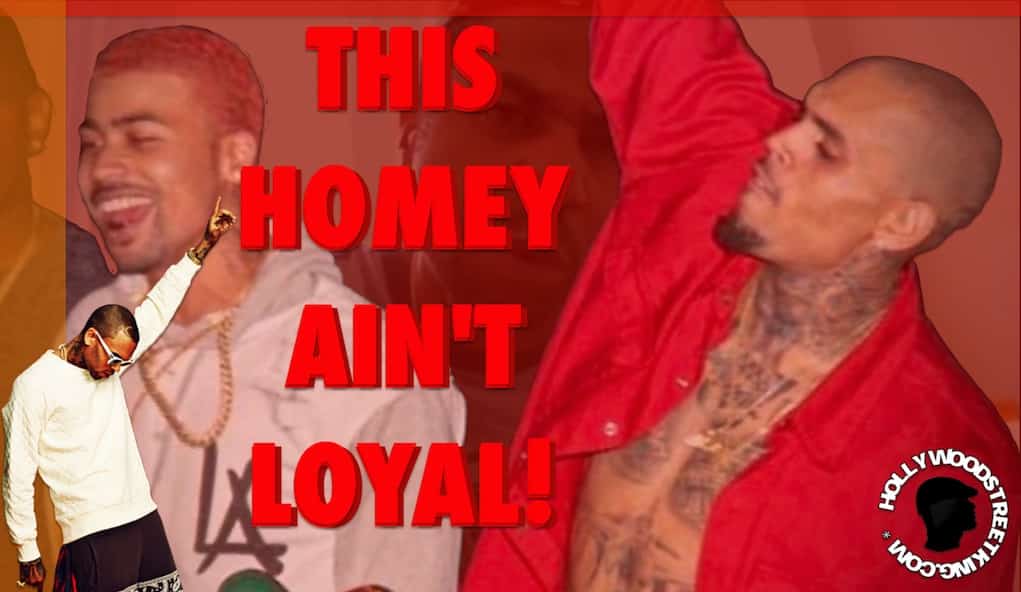 Chris Brown's former homeboy "Kid Red" called out as the culprit who was "selling stories" about the singer to TMZ.
HSK Exclusive — If you're not hip to the name Kid Red, not only will you now know who he is … you'll also dig what dude's really all about! Just ask Chris Brown. Know why? Industry insiders say Breezy has Kid Red to thank for selling him out to TMZ, reported to be the person responsible for feeding Harvey Levin & Co. stories about the singer for a price … all while playing like he's one of tha homies!!!
"When Chris was hangin' with Kid Red, it ain't no coincidence that it's the sane time when his house got robbed … and the same time when he was on TMZ all day everyday."
So, how did Kid Red land that direct lane into Chris' inner circle? Sources say he caught that from his pops, Phatt Rat — from Black Wall Street Records.
"Phatt Rat connected his son [Kid Red] with Chris Brown, but Kid Red ended up violating his ties with Chris."
The drop:
"When Chris found out it was someone that was supposed to be his homey that was snitching on him to the press for paper, he got rid of him. Notice how Chris ain't on TMZ anymore? From now on, the only stories TMZ will catch about Chris are stories released to all press."