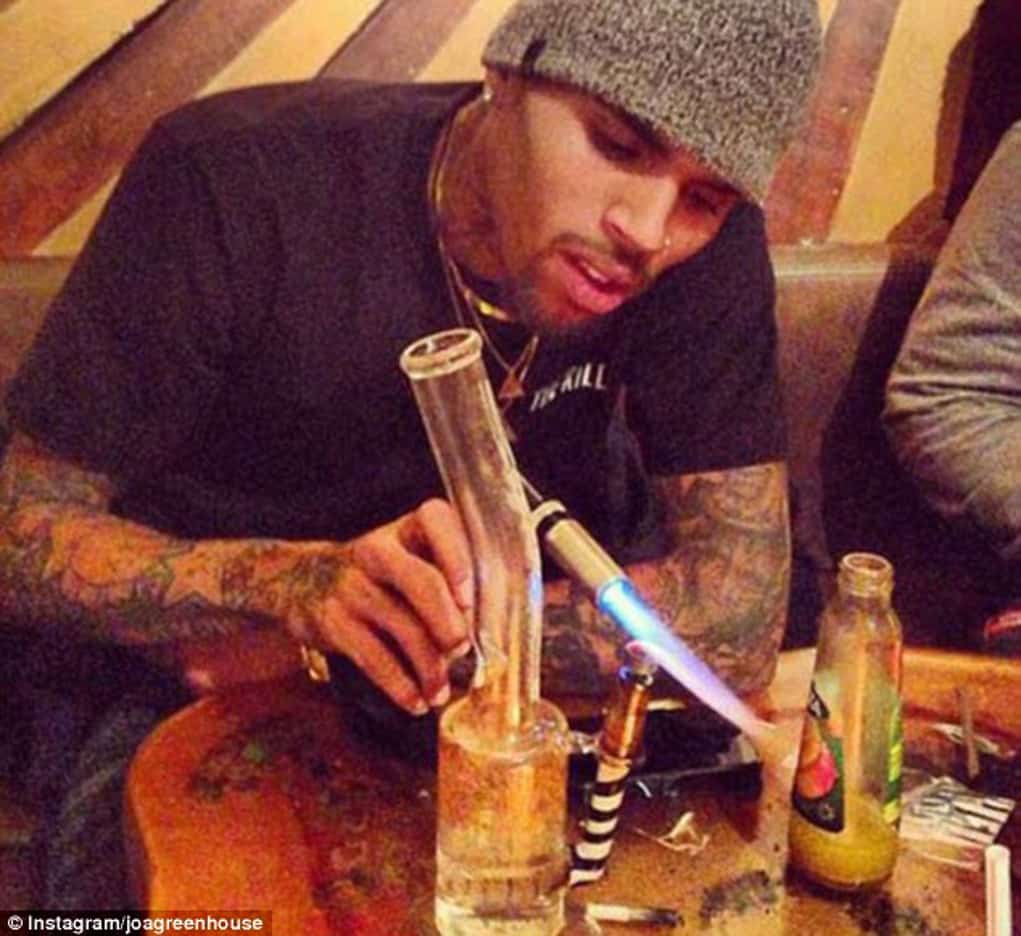 Chris Brown's codeine use is getting out of control.  Family and friends have expressed concern for Breezy as he's been drinking lean more often and they think he might be addicted.
There have been several photos lately that have captured Chris with a double cup.  Most recently was over the weekend at a pumpkin patch where he brought Royalty.  The photo shows Brown with his friends on bales of hay and several doubled-up red cups around him.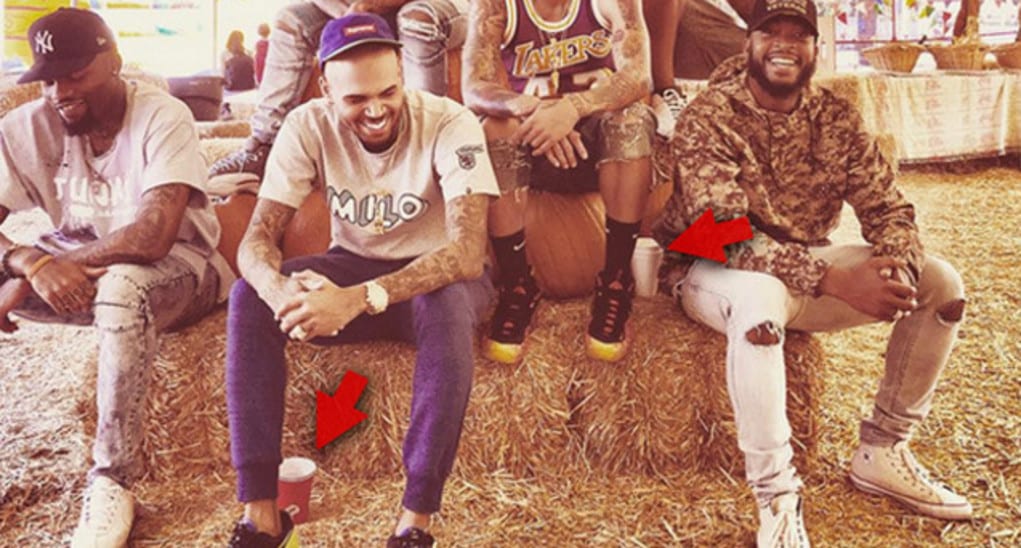 Sizzurp use can become problematic when it's being used around kids, and the singer was filmed at a party for Tyga's son and he was drinking from a double cup.  Earlier, footage was filmed of Breezy in the parking lot with a guy mixing a bottle of codeine and soda.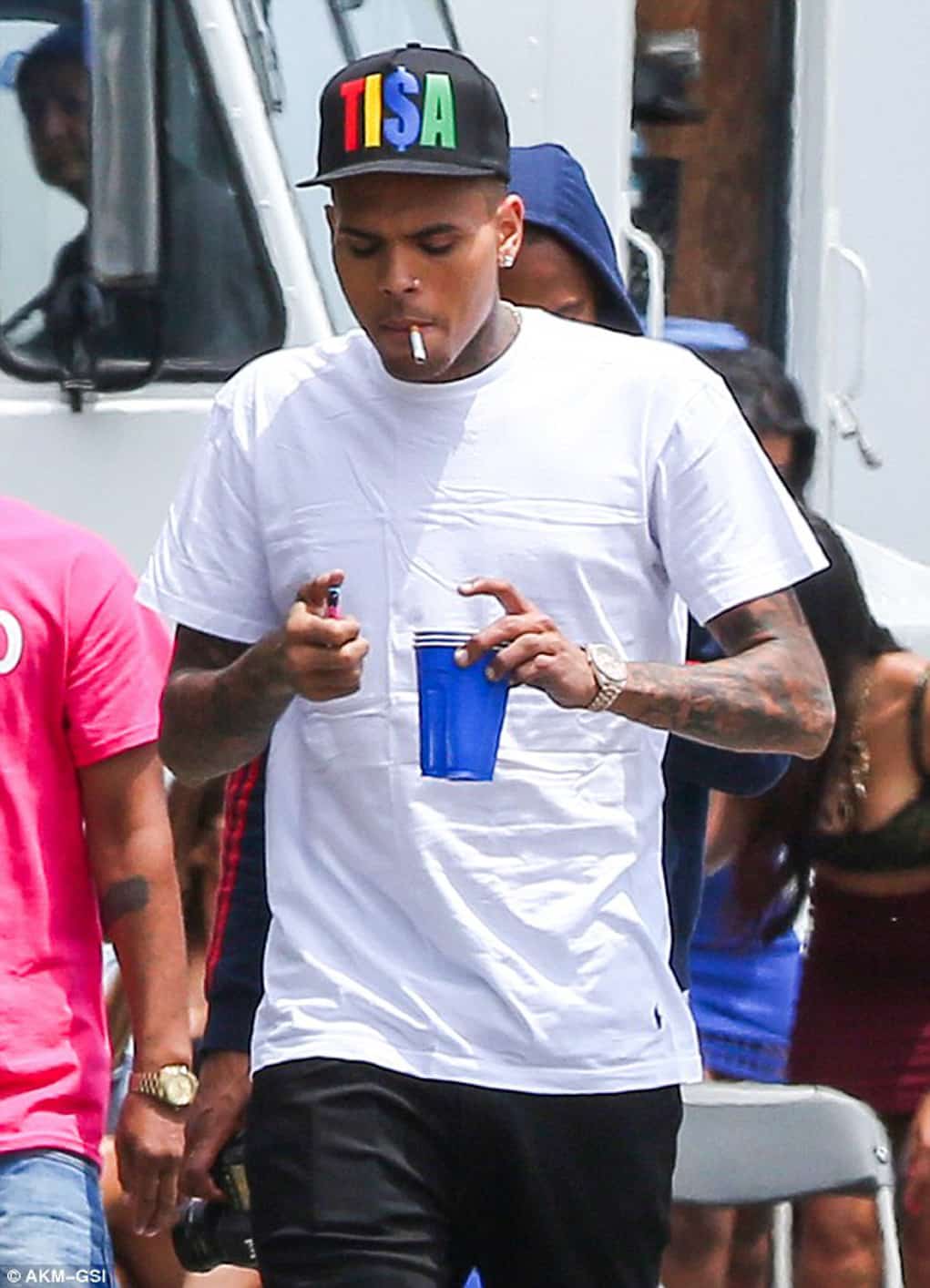 For friends and family the greatest concern is that with this public use and being filmed sipping lean around Royalty he could lose his custody battle.  He already tested positive for codeine once, but the judge was lenient since Chris had a prescription.
Brown learned that info about his lean use was about to get exposed and tried to get out in front of it on Twitter.  He said "[TMZ] called my publicist about some bulls**t a** story. It's just sad. Now I'm letting ya'll know it's bulls**t," in an obvious attempt to get people on his side.