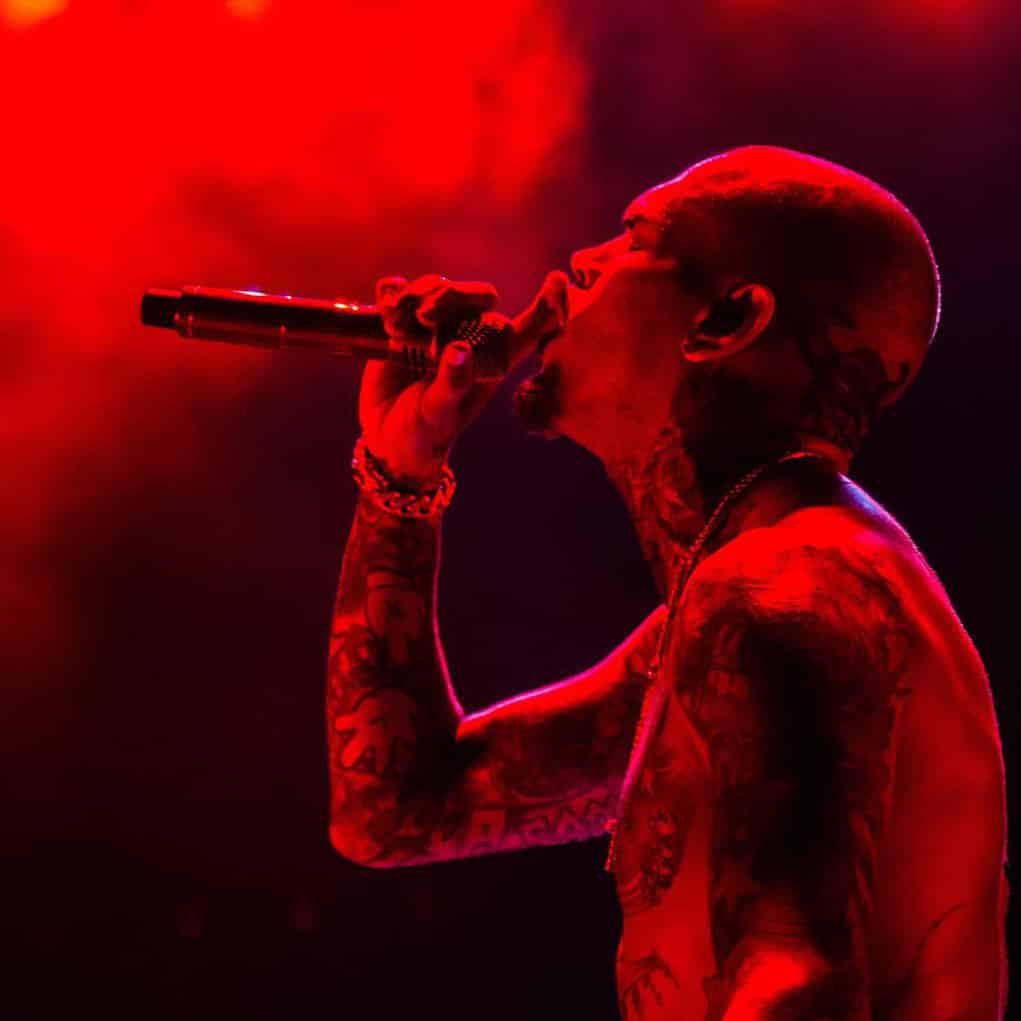 Chris Brown is not finished adding giant tattoos to his head.
On Tuesday we got a look at Chris Brown's giant Venus de Milo tattoo on the back of his head.  It seemed extreme even for the heavily-tatted Breezy.  Maybe the singer had one of his trademark temporary lapses in judgment (see: rage-filled outbursts; ex: many.)
Turns out the tattoo on the back of his head was no mistake and was only the beginning.  Brown had an accompanying piece added to the back of his dome: a raging bull.  He posted on Instagram before a show in New Jersey and also put up a shot of him performing with the new raging bull ink.   In the caption he let everyone know, "I do what the f**k I want."
It's at least a fitting look for the hot-tempered performer who's just as famous for his outbursts as he is for his singing ability.