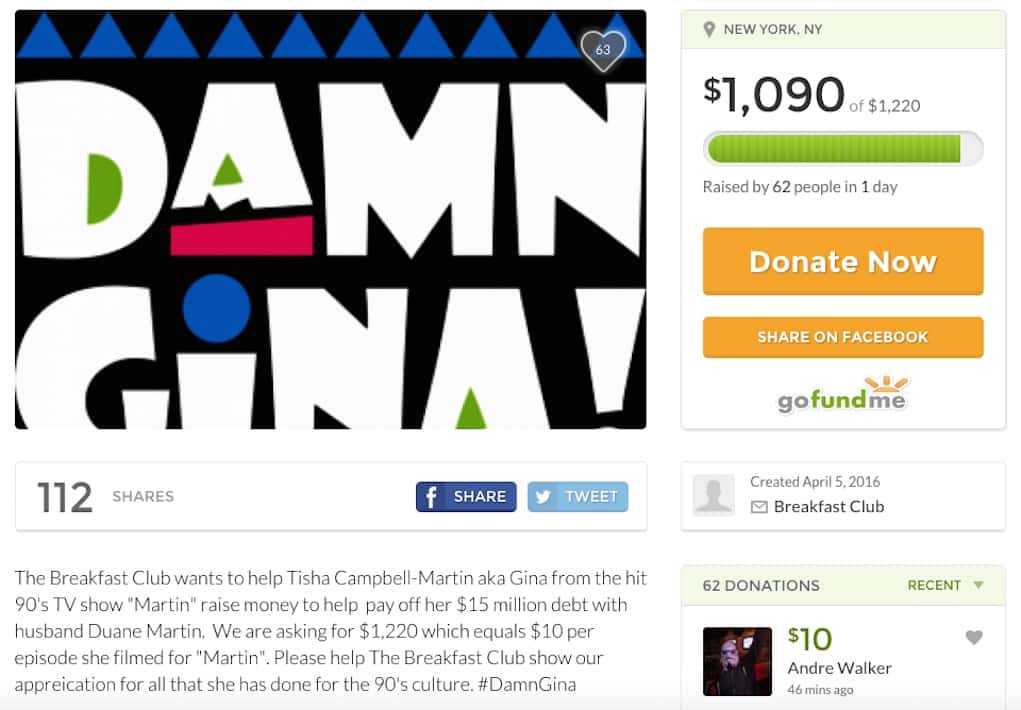 Charlamagne of The Breakfast Club is taking shots at Tisha Campbell and Duane Martin's recent financial woes by setting up a Go Fund Me fundraiser for the actress.
Charlamagne is promoting the fundraiser on his Instagram, and encouraging Martin fans to give money to the actress who recently filed for bankruptcy. Tisha and Duane claim to be $15 million in debt, but the donation account is only asking for $1,220 – $10 for each Martin episode she filmed. Clearly, Charlamagne is trolling.
But people are actually donating to this mess, and the fundraiser has already raised over $1K.
I guess Charlamagne didn't get the memo that Tisha and Duane aren't as broke as they claim to be. The couple is being investigated for bankruptcy fraud after it was discovered they were funneling money into a shell company behind the bankruptcy trustee's back.