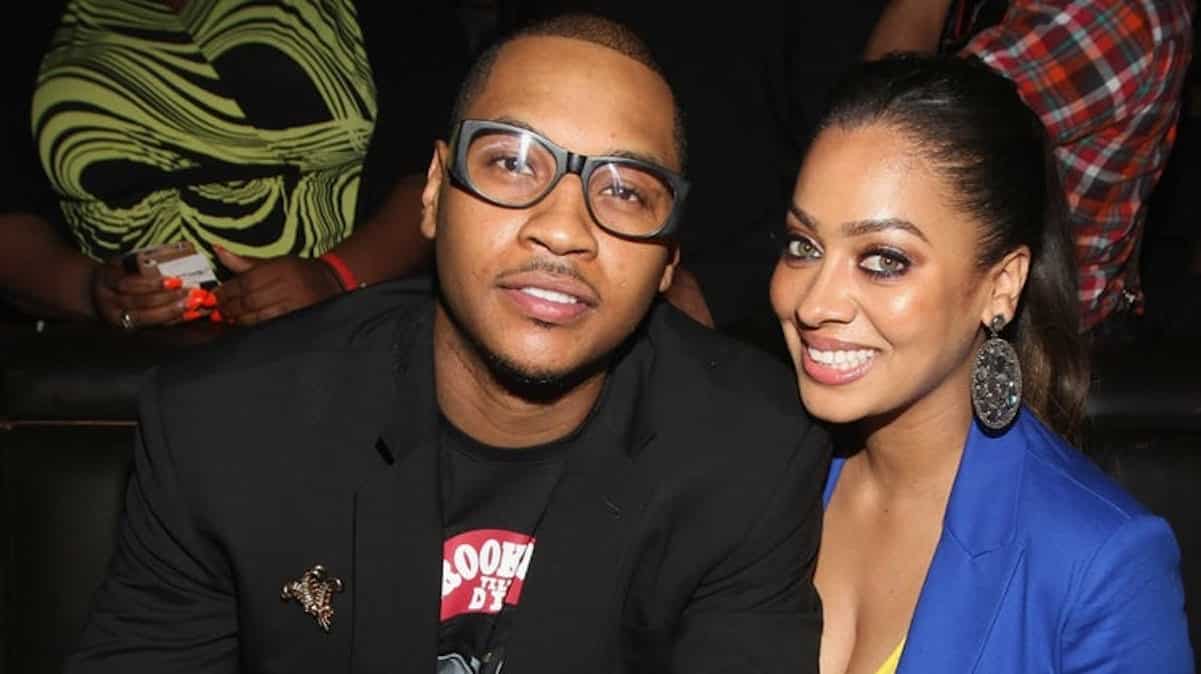 Amid his cheating scandal and outside baby, Carmelo Anthony is desperately trying to get back together with LaLa. According to reports, Melo is willing to reconcile and get things back on track with his wife.
"The Knicks star is said to be texting LaLa nonstop, asking her on dates and even a vacation. He's even using the 21st century's foremost strategy for showing love — Melo has been "liking" LaLa's ­social-media posts. One source tells us that Melo "still loves his wife," and another says that the two have broken up and gotten back together in the past, and hope the new split is just temporary."
Should she give him another chance or….?