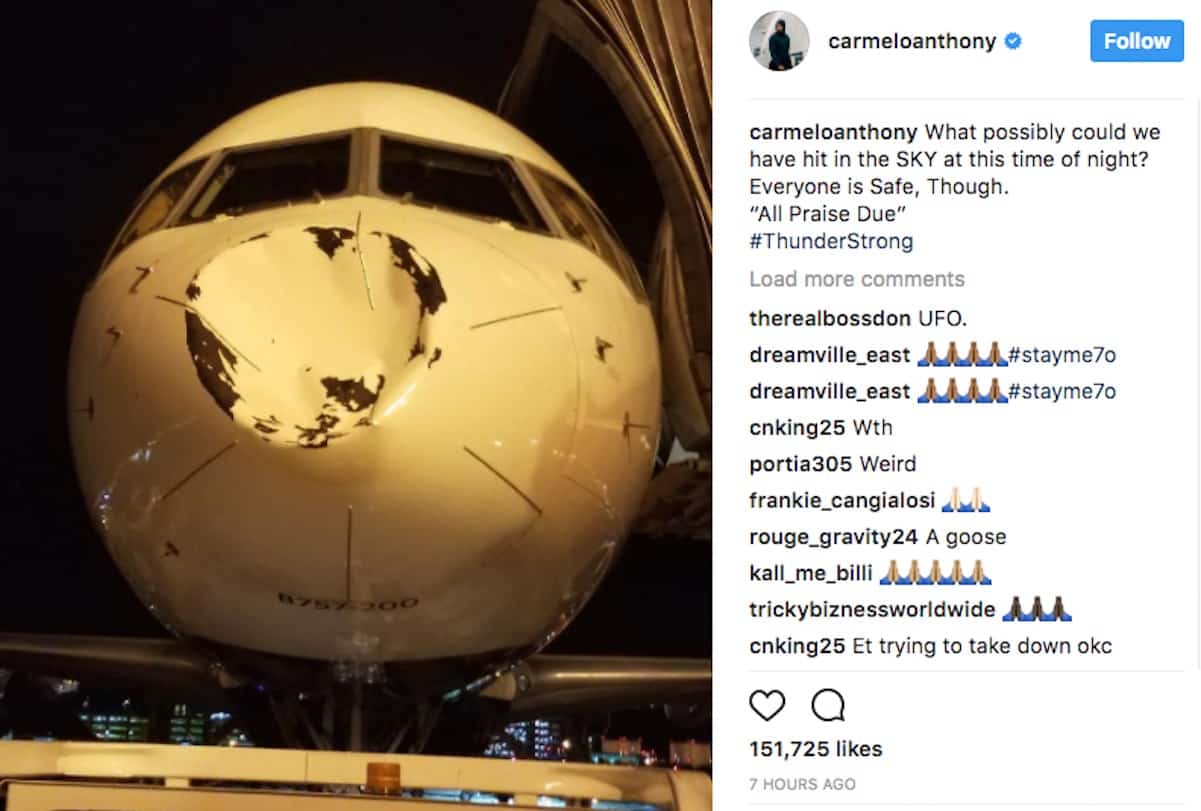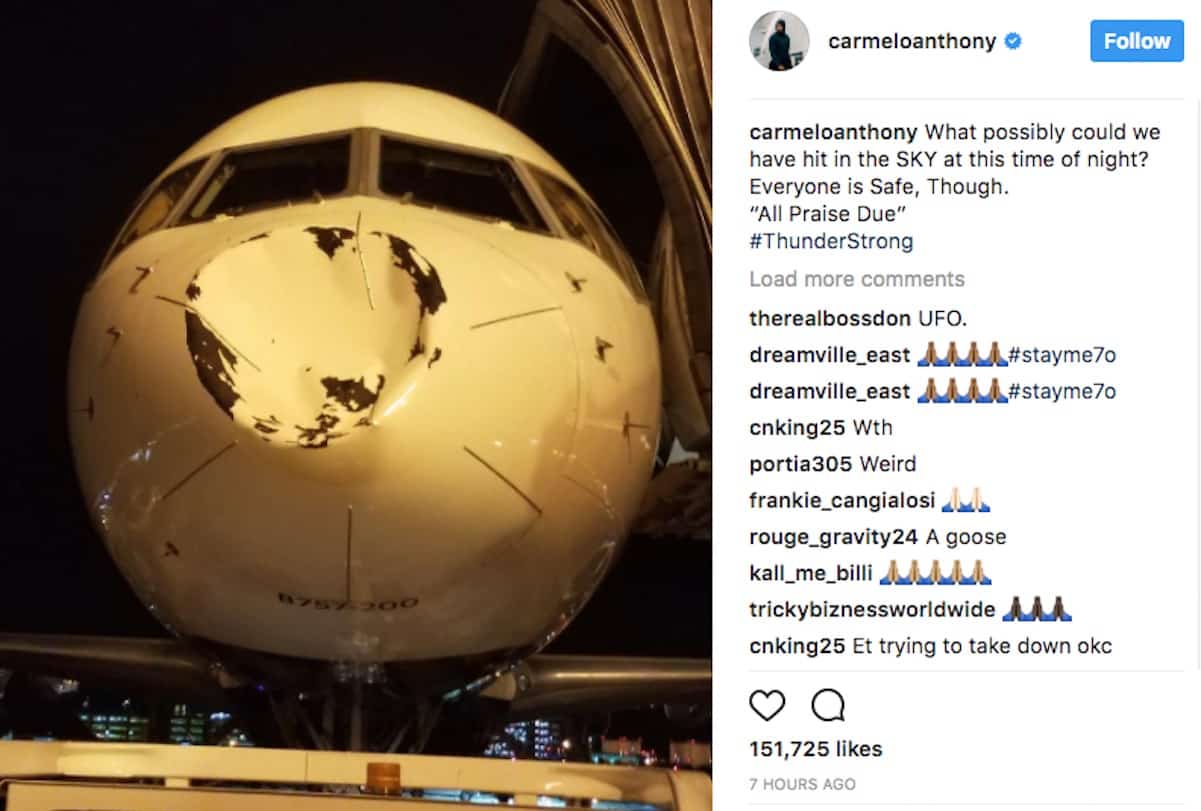 The Oklahoma City Thunder took a chartered flight from Minneapolis to Chicago and were involved in a mid-air collision.
The nose of the plane was completely caved in, and even Carmelo Anthony had no idea what happened.
"What possibly could we have hit in the SKY at this time of night? Everyone is Safe, Though.All Praise Due #ThunderStrong" – Carmelo Anthony
Glad they're all safe, but you know someone on that flight sh*t their pants during the collision!