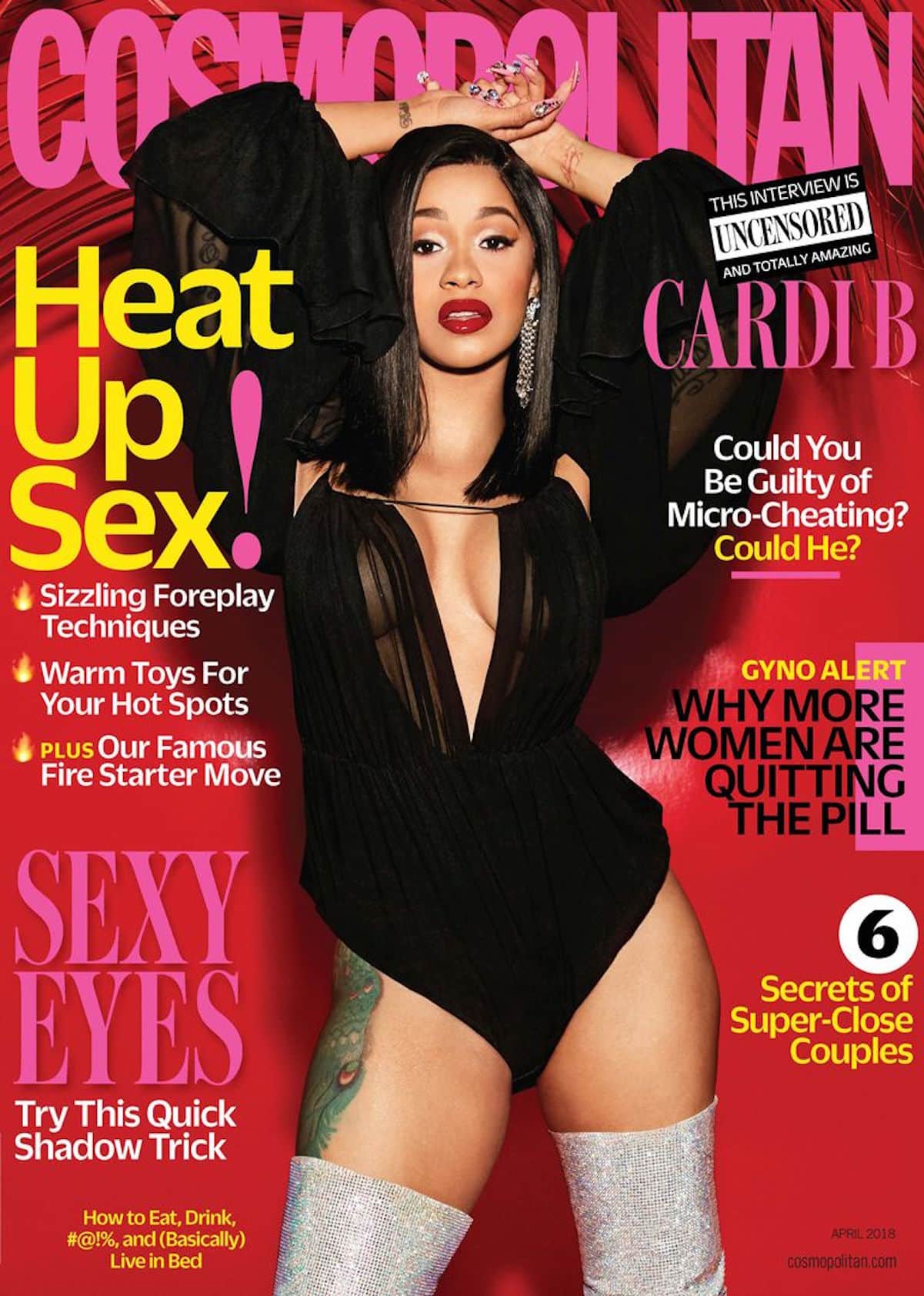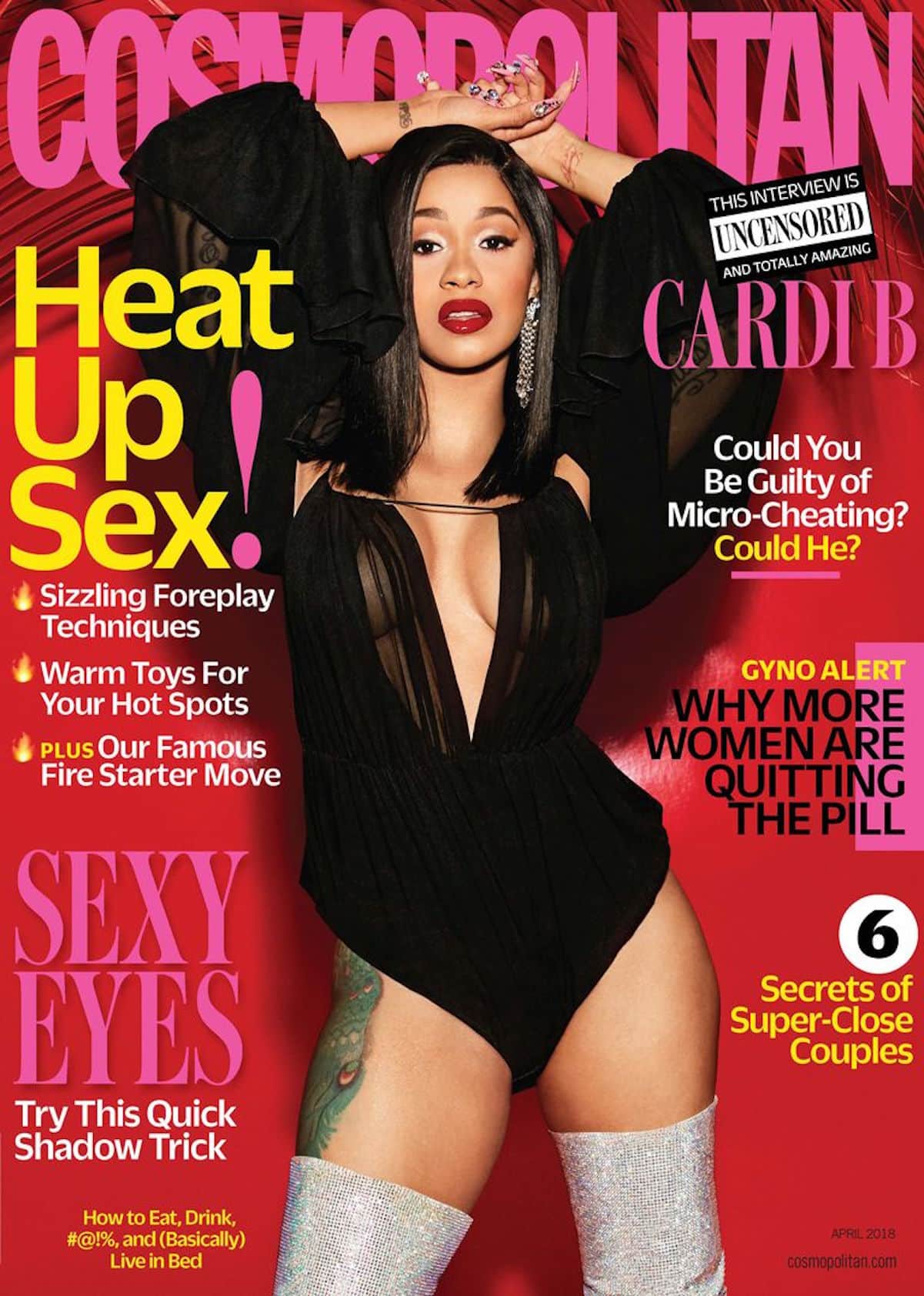 Cardi B landed the cover of Cosmopolitan magazine and discussed all the rumors of her fiancé Offset cheating on her.
Here's what she had to say:
"It's like everybody is coming down my neck like, 'Why are you not leaving him? You have low self-esteem.' I don't have low self-esteem … I know I look good. I know I'm rich, I know I'm talented. I know I could get any man I want—any basketball player, football player. But I want to work out my sh-t with my man, and I don't got to explain why. I'm not your property." – Cardi B
She also refused to directly discuss the cheating allegations but gives Offset another pass by saying she's no angel either.
"It's not right, what he f*****g did — but people don't know what I did, 'cause I ain't no angel." – Cardi B
Is she right for sticking with him despite knowing she can have any guy she wants?