This just in…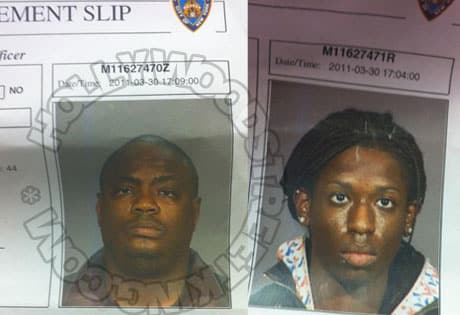 HSK EXCLUSIVE – Hot 97 Deejay Calvin "Mister Cee" Laburn (executive producer of the Notorious B.I.G.'S debut album "Ready to Die") was busted by NYPD cops before being hauled off to jail and charged with lewd conduct. It happened this past Wednesday at about 5:00 p.m. That's when cops approached a parked car at West Street and Watts Street and caught Mister Cee in the act of receiving fellatio from a man inside the vehicle. The 44-year-old music man was booked at Manhattan's 1st Precinct.
I'm told the male who was performing the sexual act on Mister Cee is just 20-years-old, which makes the man less than half his age. Now, I wonder if Mister-Cee pays to play with male prostitutes? I don't know, but I do know Mister Cee reportedly likes to pay female strippers to urinate on him. Is that Hip/Hop? I don't think so.
Don't you agree?
Sent via BlackBerry by AT&T
fyi: THIS ARTICLE is real too!