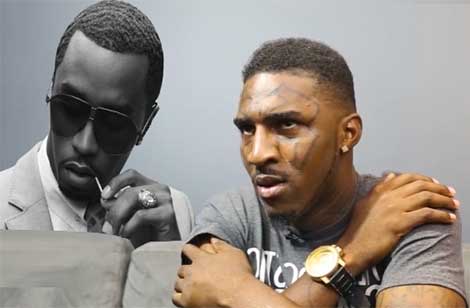 "Ima try and f*ck Diddy before 2016 is up." ~Daylyt
A Los Angeles man, noted as a battle rapper, has the industry on high alert after blasting Sean Puffy Combs and Busabusss for sharing smashing experiences.
His goes by the name Daylyt… and he's not the only one spilling industry ISMs. Just ask Teddy Riley.
But as it stands, Daylyt is the lone lyricist who says he's launching a movement aimed at 'f*ckin' the sh*t outta Diddy' and droppin' the sex tape thereafter.
Peep what this lost soul just put out there:
"Would I f**k Diddy? Yeah, I'd f**ked Diddy. I'm not gonna front. I'd f**k the s**t outta Diddy.

Why not? Diddy's attractive. Get him off with a bottle of Ciroc, a shot of Ciroc. He got plenty of Ciroc. Get him f**ked up. I'd f**k. I'm not gonna front.. like why not? Diddy's attractive.

I'm actually about to start a movement… it's called the 'I Wanna F*ck P Diddy' movement. That's my agenda for the rest of the semester. I'm gonna start a kickstarter. I'm gonna set it to like a mill-ticket and if I can reach a mill ticket, I'm gonna drop me and P Diddy's sextape.

I think Diddy is a very attractive person. I've always been infactuated with how he dances. It was something about the arms and sh*t… that's sh*t's sexy, yo. Let's be honest… like Diddy thick, yo. Have you ever seen the n*gga in some tight sh*t? He thick like he got a nice shape, yo…"