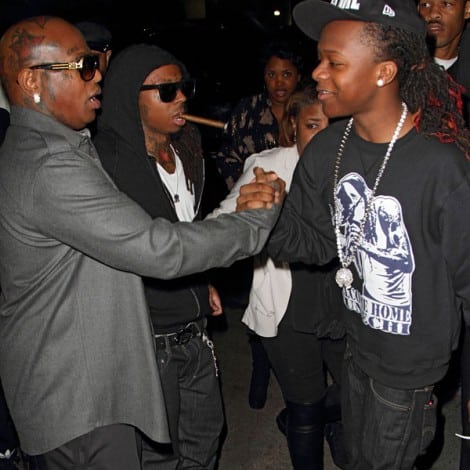 "Le Me Feel On That Boodie Playboy" ~ Bryan Birdman Williams to underage rapper
Rapper Lil Chuckee is charging Bryan "Birdman" Williams with molestation. Know why? Because Rashad "Lil Chuckee" Ballard's lawyers are making claims that Bryan "Birdman" Williams told his underage artist to, "Let me feel on that boodie playboy."
Here's what's reported:
"Lil Chuckee met Lil Wayne at a video when he was nine and has been signed to the label up until one year ago when Chuckee says they had a disagreement.

Lil Chuckee's lawyers assures us that this is not a money thing and says Lil Chuckee also never being paid is just the icing on top of Birdman's perverted cake."
Here's what Lil Chuckee's lawyers said:
"He met Lil Wayne when he was nine and was repeatedly fondled by the time he was twelve by Cash Money Records CEO.

Everybody has seen the Birdman kissing Lil Wayne picture and can see that we have a case. Wayne was only eighteen in that picture. It started with a kiss and ended with sex."
Now, is this real…or just some B.S.?